PrintPlace Discount Coupons & Promotions

This page shows an updated and list of all available Print Place deals, coupons and special offers.
PrintPlace.com is a professional web2print company that specializes in full color offset printing for professionals.
They are best known for their business cards, but they print dozens of other items including brochures, booklets, flyers, calenders, stickers and invitation cards, and they offer a vast selection of paper choices and finishing options.
PrintPlace has a good reputation when it comes to customer service, and they are are known for their excellent quality products, fast turn around times and their no-nonsense attitude. PrintPlace is our favourite pick for poster printing!
15% OFF flyers - One per customer
Discount Code: FLYER15. Expiry: Jan 1, 2015
Apply Coupon
$20 OFF orders $150+ site-wide on PrintPlace.com
Discount Code: 20OFF. Expiry: Jan 1, 2015
Apply Coupon
10% OFF Postcards from PrintPlace.com
Discount Code: POSTCARD10. Expiry: Jan 1, 2015
Apply Coupon
SAVE 15% on Business Cards
Discount Code: BC15. Expiry: Jan 1, 2015
Apply Coupon
10% OFF Greeting Cards
Discount Code: GREETINGS. Expiry: Jan 1, 2015
Apply Coupon
20% OFF Black Friday & Cyber Monday
Discount Code: DEAL. Expiry: Nov 27, 2014
Apply Coupon
15% OFF Calenders
Discount Code: CALENDAR15. Expiry: Jan 1, 2015
Apply Coupon
12% OFF Site-wide
Discount Code: SITEWIDE12. Expiry: Jan 1, 2015
Apply Coupon
10% OFF Brochures
Discount Code: BROCHURES. Expiry: Expired
Apply Coupon
FREE UPS Ground Shipping up to $100
Discount Code: GIVETHANKS. Expiry: Dec 1, 2014
Apply Coupon
How to Claim Your Discount Code
To claim your discount, you must copy the coupon code from our site and paste it into the "special offer" field that you see at checkout (as illustrated below).
Clicking the "Apply Promo Code" on our site will take you the the corresponding offer on the PrintPlace.com website. After you select the product you want, choose the preferred shipping and register on their site. The last step before you can actually upload your design is making the payment (you can use Paypal or your Credit card). This is where you enter the promotion code to claim your discount. The discount that corresponds with the code will be applied after you click the "Apply Code" button on their website.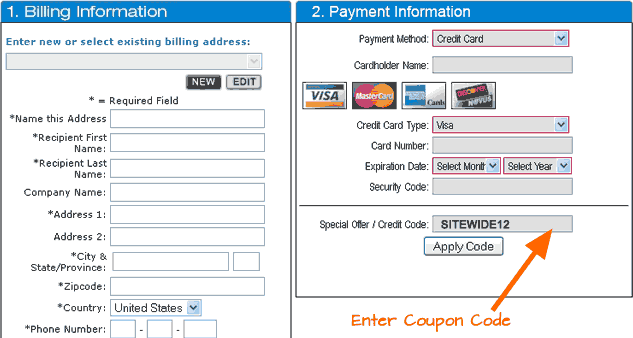 Paste the Coupon code into the "special offer" field at checkout.
Review of Print Place Printing Services
Print Place is geared towards graphic designers and printing professionals, and offers a straightforward print service that specializes in providing businesses with essentially any type of print job imaginable. Although digital printing is available, they specialize in offset printing, which makes them most suitable to use for larger print jobs.
Printplace really stands by the quality of their products and offers a unique set of guarantees if you order with them, plus they offer color management and digital proofing at no additional cost.
Their website - like their service - is straight forward and does not offer any templates, or advanced on-line design software. If you are a graphic designer or print professional you will not have a problem with uploading your designs to their website, however if you are less savvy with graphic design you may want to consider using a different printing company that does offer templates and/or pre-designed stock that you can easily customize.
Company Overview
Located in Arlington, TX - right between Dallas and Fort Worth - Print Place is a company that is well-built to execute online print jobs flawlessly. They have a pickup desk for orders at their location (in case you don't want to use their shipping option). The company itself is build on a foundation of a proprietary automated order routing system that features end-to-end manufacturing and shipping integration/ distribution.
In other words, its capacity to produce fast, full color print jobs is one that runs on a highly efficient basis. This efficiency reflects on their pricing structure, print quality and also their website. Customers that want to just cut through all of the fluff and want quality printed materials without a lot of whistles and bells will appreciate the no-nonsense approach that Print Place takes to providing their services.
They can get away with such a no-nonsense approach because they do carry the reputation for delivering on such a promise.
Services & Specialities
We tested Print Place and they are our favourite company for high volume poster printing, but they do offer many other printing services. Their printing services include:
Booklets
Brochures
Business cards
Door hangers
Flyers
Folded postcards
Newsletters
Note pads
Presentation folders
Rack cards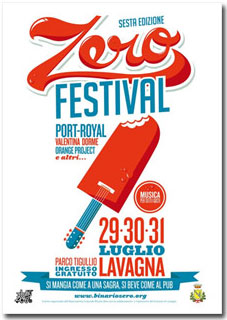 All of these print jobs can be carried out by using standard options, but they can also be executed by using Print Place's bevy of customized options that can be utilized in order to make your print job truly stand out. Some of these custom features include die cutting, custom trim, and metallic inks.
As a whole, Print Place is not only straightforward in nature, but pretty transparent, as well. As a customer you can login on the website at any time to track the progress of your order in real-time through a secure account that they create for you.
This eliminates the guesswork that can come with the journey that a print job takes from the manufacturer to your doorstep. The company operates from a massive space of about 200,000 square feet across multiple facilities, and their main focus is high volume offset printing with fast turn around times (same day and/or next day rush shipping).
What You Get for the Price
We do not like the fact that it's impossible to upload your design, or access their on-line designer without making a payment first. Other then that there is little to complain about this company.
The main thing that you get with Print Place is Print Quality - all of the test orders that we placed were no less then impeccable. Using this company is a guarantee that the job that you order comes out to meet your precise expectations.
If however your own standards of quality aren't met, the company ensures that your job will be made right.
Print Place takes pride in it's customer support which is available from 7:00 AM - 8:00 PM (Central Time) and promises prompt and professional replies without long waiting times. If it's your first time placing an order, the site guides you through a step by step tutorial in order to make sure your purchase is set up exactly how you want it to be set up.

Free Samples
Print Place's offers to ship you a print sample pack free of charge, so you can judge their print quality and get a feel of their stationary. Once you request the free sample at their site, they will ship it to you as soon as possible. This is a risk free way to test their products and shipping times by yourself (try before you buy).
What We Like About Print Place
In Short: Their Quality!
Print Place's motto is "We are Passionate about Printing" and they sure live up to it. They do not rely on fancy whistles and bells in order to put together an impressive product. We appreciate the straightforward nature of their business model and the consistent high quality prints they deliver - which really are the best in the industry.
The massive amount of guarantees they offer is impressive and a key indicator on how much they believe in the products that they are putting out. We especially appreciate their satisfaction guarantee "You WILL be satisfied or we WILL make it right" is their promise.
They also offer an on time delivery guarantee and a best price guarantee: If you can find a competitor who can do your job cheaper, they will match their price.
If you are in a rush you can opt for their "same day turnaround" or "next day" shipping option. For less time sensitive print jobs you can save money on choosing one of the slower turnaround times (cheapest is "7 day turnaround"). The fact that you can login to their site and track the status of your order in real-time is a very nice feature.
Print Place Summary
We feel that Print Place is one of the best online printing companies around, especially for more savvy graphic designers and printing professionals who are used to working with web2print companies.
This company has an in-house quality control team, a very professional (and accessible) support team, plus it delivers top quality prints at very competitive pricing - especially at higher volumes. Use the (free shipping) promo codes on top of this page to get additional discounts.
Printplace is not the best choice for less skilled customers and people who simply want to customise a pre-made template. For professionals who are looking for a serious printing company that produces the best print quality available, and offers impeccable customer support, there are few better options available then Print Place.

Read Print Place Customer Reviews
You can read user submitted customer reviews on PrintPlace here.
Do you have an experience with PrintPlace's online printing service?
Help others in deciding and submit your review in the form below.
User Comments
Printplace rocks! Incredible print quality, knowledgable staff and fair prices!
Posted on January 25, 2015 by Lisa mccormick
Back for a second order at Printplace. Last project was stressful, but Printplace was helpfull and came trough. Using the flyer coupon, hope it works!
Posted on December 19, 2014 by Robert
I'm uber excited about ordering my first business cards and your 15% off coupon is exactly what I needed; a friend of mine recommended I use Print Place because of their print quality. I chose the vertical design, it looks more modern and it would work perfect in my niche.
Posted on October 24, 2014 by Carson
Submit Your Comment