Overnight Prints Brochure Printing Deal
Overnight Prints currently offers 36% Discount on Brochure printing:
250 HQ Brochures 2-sided and Full Color for less then $100.
Even with the rise of the worldwide web, paper brochures are still a big part of getting information about your organization, event, or business out to your target audience. With online brochures or websites, the consumer needs to take the initiative in order to see them. If you meet your prospects face to face, weather it's inside your business, at a networking event or during your travels you have the opportunity to hand out a brochure about your company that can turn prospects into customers.
Think about it: You can either tell people your website address and hope they will take the initiative to visit it OR you can personally hand them a brochure that will instantly add credibility to your company and answer all the questions they may have even before they even arise. If you create a well designed brochure that gets people curios in your business they will likely read trough your brochure at leisure, or in less hectic moments like when travelling by train.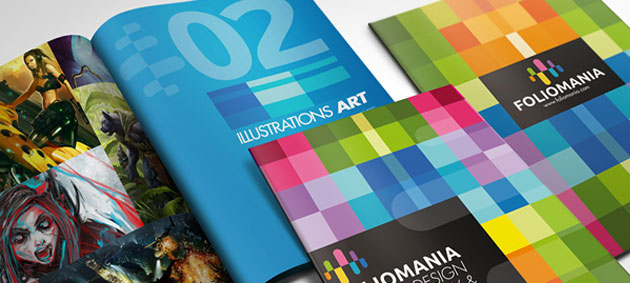 Turn prospects into customers with a professional Brochure Design. Brochure design from Lemon Design.
Overnight Prints has grown into one of the best companies in the industry for creating and printing brochures. And, now, you can take advantage of a discount coupon that will save you 36 percent off your brochure order.
Overnight Prints is a perfect option if you need brochures done right, fast and cheap.
If you want an effective way to market your products or services with brochures at a great price, then this post is for you. This post will give you more information about what the offer entails and tell you how you can give your brochures a personal touch.
If you do not need brochures at this time, take some time to look around the site and check out our other discount coupons and opportunities.
Brochure Options and Styles
Default size for brochures is 11 x 8,5 inches (trim width) and Overnight Prints offers the possibility to print your brochure single-sided or double-sided.
Finishing
Single-Sided printing is slightly cheaper, but the price increase for double-sided printing is nominal.
There are four folding options for brochures:
Z-fold
bi-fold
tri-fold
or no folding
Folding is a nominal additional charge ($1 Dollar per 100 brochures).
Paper Quality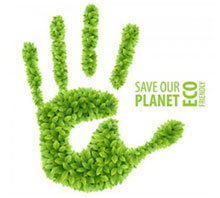 The brochures Overnight Prints creates for businesses are offset print on premium 100# gloss book stock from forests that are environmentally sustainable.

Overnight Prints uses a environment friendly, waterless printing technology for their brochures. This process conserves trees, decreases waste, and reduces air pollution. Plus, when compared to traditional offset printing, they deliver higher quality results.
Design Options for Brochures
Overnight Prints offers convenient templates that you can download from their website in different file formats. Using their template as a basis for your design is a guarantee that everything will fit and will turn out 100% the way it should so i recommend downloading it from their site before you start your design.
To print your brochure, simply upload the designs you want to appear on the inside and the outside of the brochure.
Uploading Your Design
Once your design is ready you can upload it at their website. Make sure your files do not exeed 100mb. Acceptable file types include PNG, JPG, TIF, AI, EPS, and PDF and color mode must be CMYK color. The trim size of the brochures is standard 8.627" x 11.127" or 2588 x 3338 pixels (safe-zone), and they recommend a safe zone (bleed) of a sixteenth of an inch on each side to make sure your graphics fit perfectly.
Once you upload your brochure design, you can instantly see a preview of what the design will look like in the online designer. When satisfied about the design and layout, you are then taken to the checkout process where you can approve your final work and choose your options for folding and quantity.
From there, Overnight Prints does the rest.
You are not able to get proofing with Overnight Prints, but with the design software, you should get a very good idea of what your order will look like.
There is a minimum order of 100 brochures. From there you can get 250, 500, 1,000, 10,000, or all the way up to 100,000 brochures. And, of course, you get a better price break when you order larger quantities.

Colorful Brochure designs from Kinzi.
Coupon Details
You can save as much as 36 percent off your purchase of brochures from Overnight Prints with this promo code. For this deal, there are a few restrictions:
To get the 36% OFF deal, the brochures need to be double sided and full color
There is a minimum order of 100 brochures
There are no limitations or restrictions on how many times you can use the coupon.
Benefits
When compared to other online printing companies. Overnight Prints is incredibly affordable even without using a coupon.
For example: 250 Full color brochures, printed double sided and tri-folded will cost you less then $100 with coupon ($98.55). The price without coupon code is $142.45. (Savings increase substantially when you order larger amounts of brochures).
Trees grown in environmentally sustainable forests produce the premium 100# gloss book stock that is used standard for all brochures. Overnight Prints is known for its rapid delivery. With this coupon you will get high quality brochures quick, and you save money almost immediately. You can help your company's bottom line or keep money in your personal bank account with very little effort on your part.
If you are in the market for brochure printing, it just makes sense to take advantage of this coupon.
Conclusion
In conclusion, for your online brochure printing needs, it is unlikely you will find a better deal than this Overnight Prints offer.
You get a broad range of options, a dynamic design process, and quality prints with this service. In the online printing sector, Overnight Prints beats out its competitors with its quick ordering process and rapid printing turnaround times.

Brochure templates and designs from Bruce Blackburn.
Limited Time Offer
From the information we have received from Overnight Prints, this coupon for 36 percent off brochures will be good until December 31, 2014. It is not unheard of for businesses to end promotions like this without warning or explanation.
To make sure you have a chance to use this coupon, we recommend you act now. Do not end up paying full price!
Claim Your Coupon
36% OFF on Brochures
Up to 36% off on Brochures from OvernightPrints.com. Expiry: Dec 31, 2014
Apply Coupon
Claiming your discount is really quite simple. The deal should be automatically activated by clicking the red "Apply Coupon" button above that takes you directly to the Overnight Prints website. Once you are on the Overnight Prints site, the coupon will be auto applied.
Before you pay, you will see the discounted amount at the checkout.
Related Posts
» All Printing Coupon codes and deals.
» Effective Brochure marketing and design tips from Businessknowhow
» Twelve Tips for Writing Better Marketing Brochures from All Business All Business
comments powered by