Amazing Autumn Season Photos
Posted by Olivia dela Rosa on December 02, 2014
---
There's a certain beauty found in autumn. It would not be called the most colorful time of the year for nothing. Red, orange, and yellows hues are more vivid everywhere, which makes it a great time to take photos. To show you, here are 12 amazing photographers who perfectly captured the essence of the autumn season. Bask yourself in natural lighting and the lush landscapes of reds and greens from different parts of the world with these photographs.
---
Stanislav Pokhodilo. Netherlands-based photographer Stanislav Pokhodilo took this shot of a child in autumn, a photograph so surreal it almost look like a painting. This photo captured what autumn feels and looks like, with the swirling foliages and beams of sunshine on her face. Pokhodilo's style of photography is geared more toward commercial and editorial work, but it is in this particular shot that he experimented with nature instead. You can check out his Behance profile here.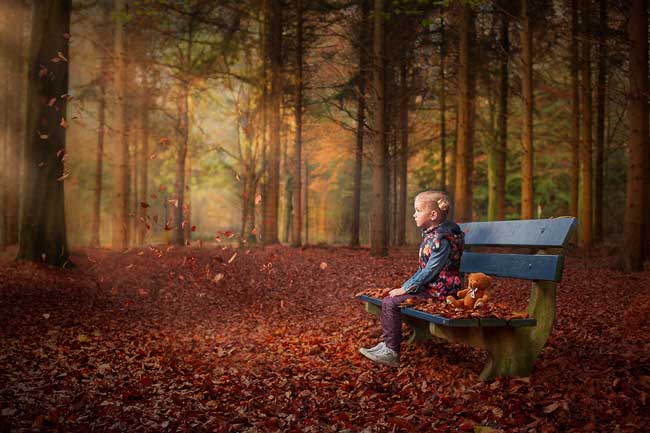 ---
Bas Meelker. Bas Meelker is another photographer from Netherlands who is more well-known for his dramatic landscape photography. He started taking shots of nature when he got his first camera in 2002, and since then the world took notice, with big names like National Geographic, Canon, and Nomad as his previous clients. Meelker is now a full-time landscape photographer, and he recently won 3rd place in the 2014 International Landscape Photograph of the Year for his photo Impassable. In his photographs of autumn below, it's not hard to see how talented he is. He was able to turn shots of fall look like parts of Middle Earth.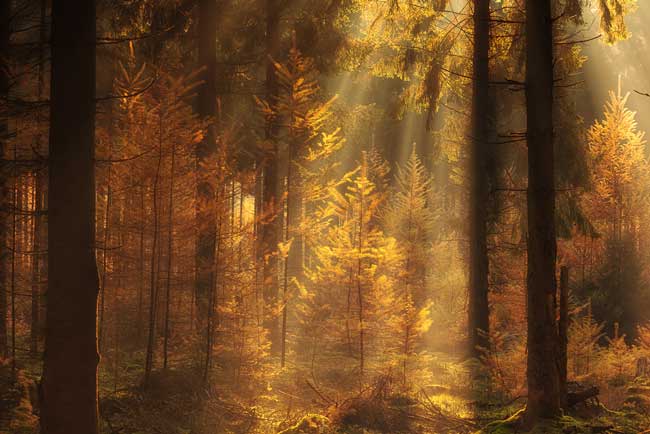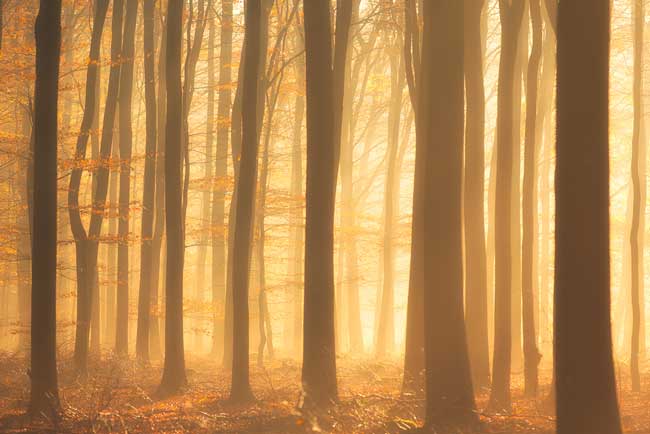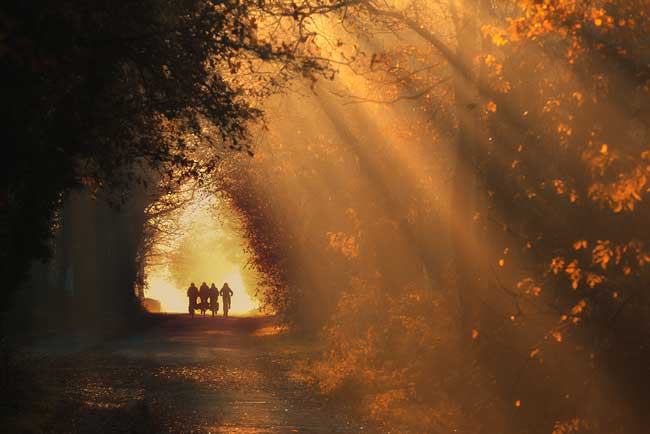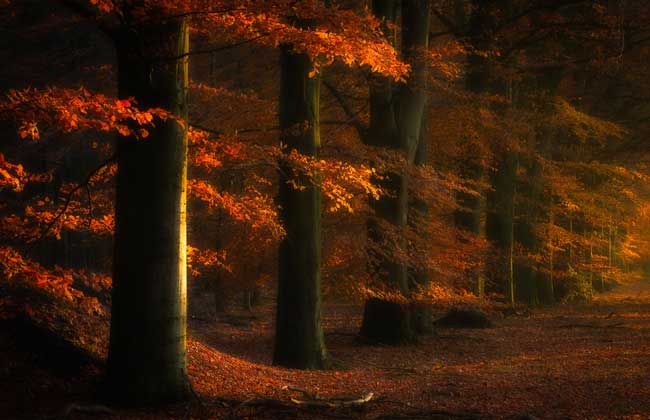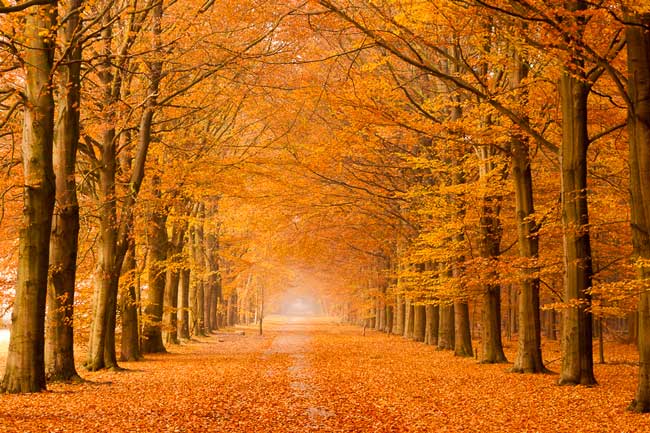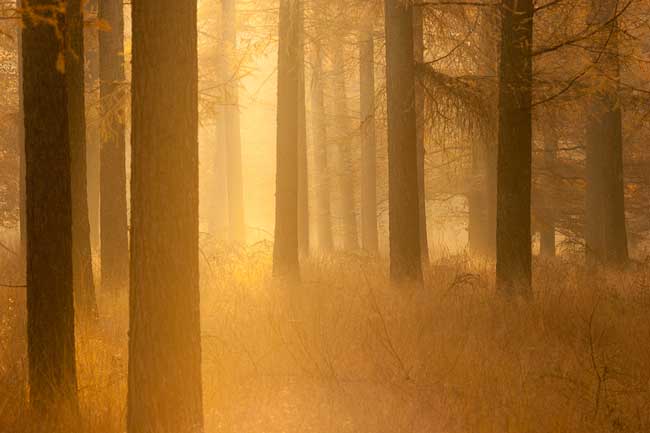 ---
Erik Witsoe. Looking at Erik Witsoe's body of work, I can't help but notice how class act he is when it comes to timing. He has a knack for composition, perfectly framing a human subject inside beautiful surroundings, while adding an element of mystique into it like fog or sunrays. Armed with his trusted camera, Witsoe documents the streets of Poland and shares his photographs with the world. These particular photos are from his series called "Paths", snapshots while traversing Park Solacki in Poznan, Poland during autumn.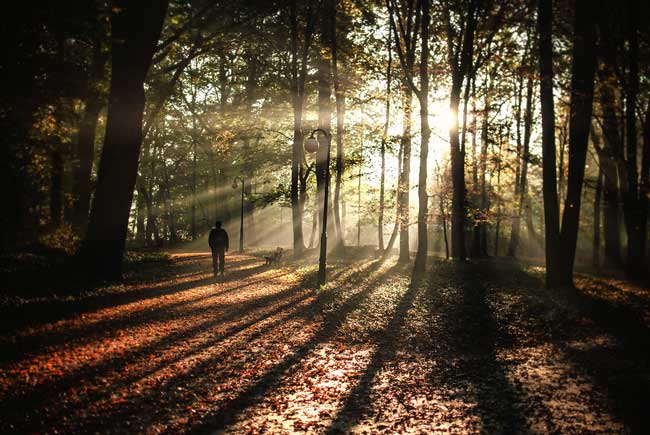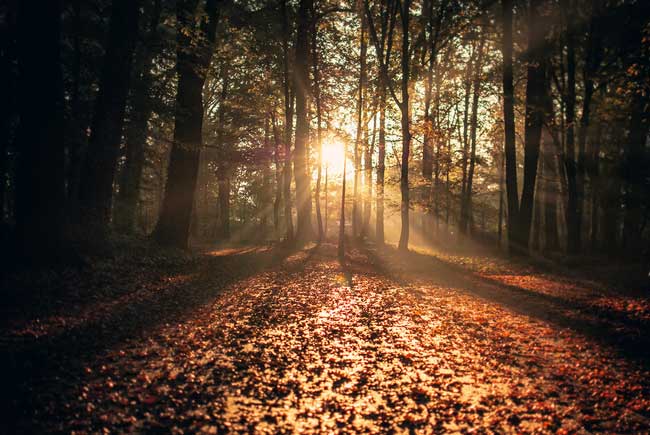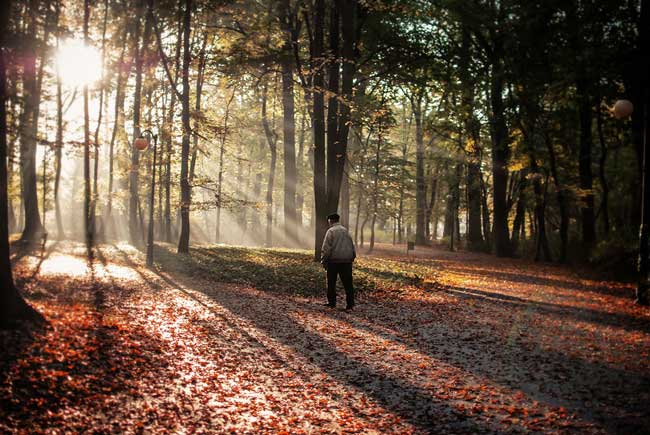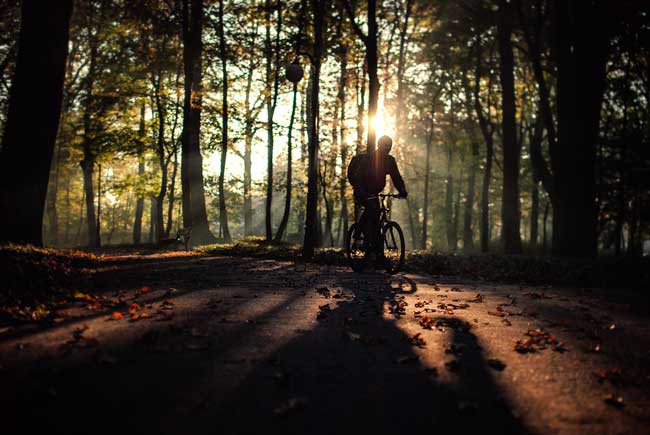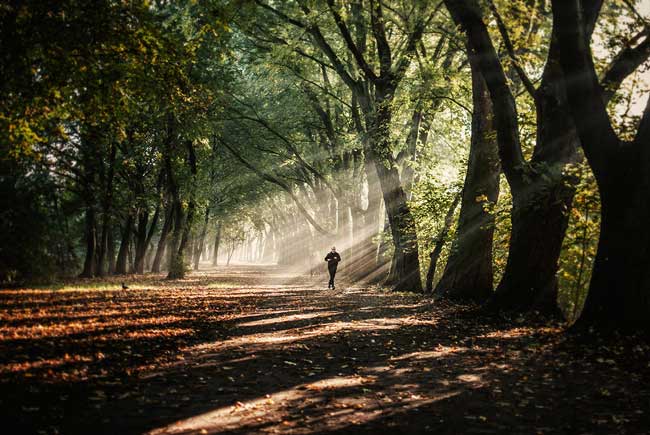 ---
Lars Van de Goor. Lars Van de Goor started out photography in 2007 and worked his way to become one of the top ten finalist in the 2010/2011 Hasselblad Masters Award. One word to describe his photographs: magical. Below are some shots he took during autumn, which serve as our entryway into an almost secret world. You can see the rest of his work from his online portfolio.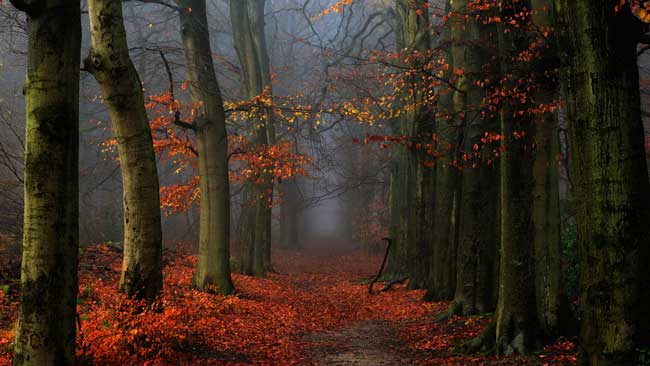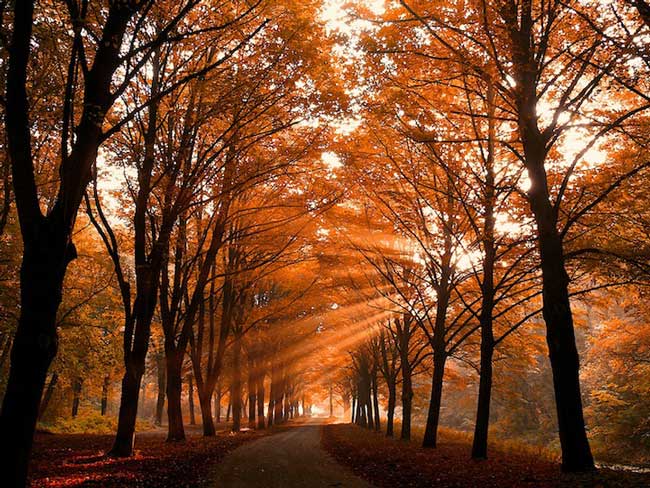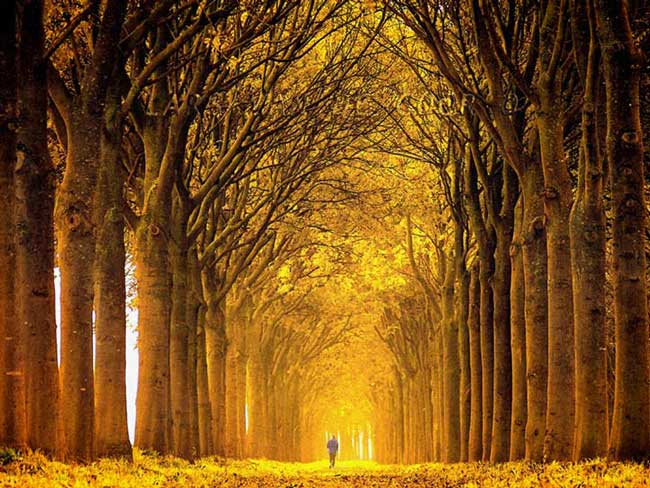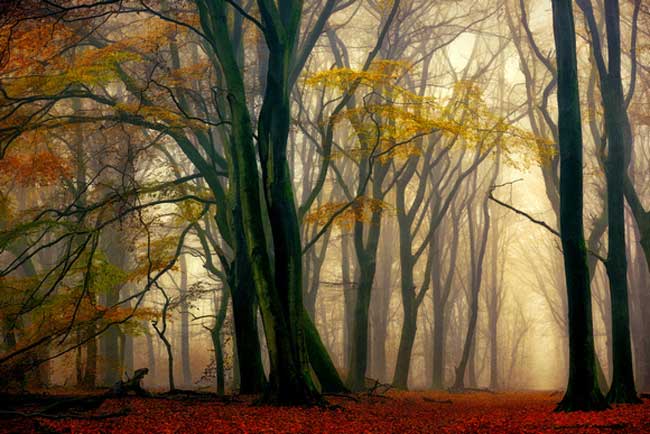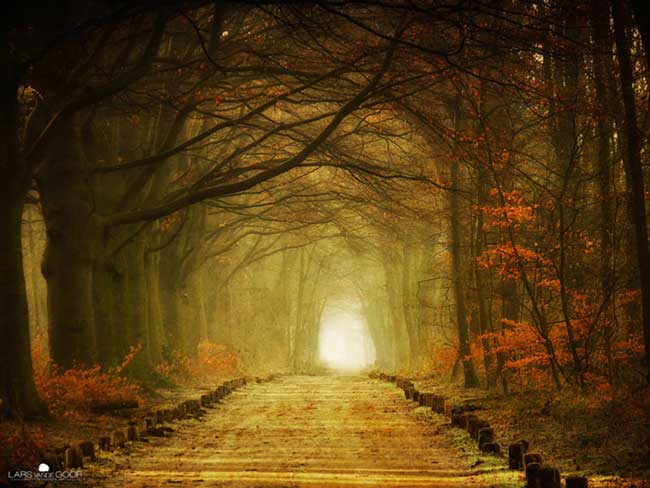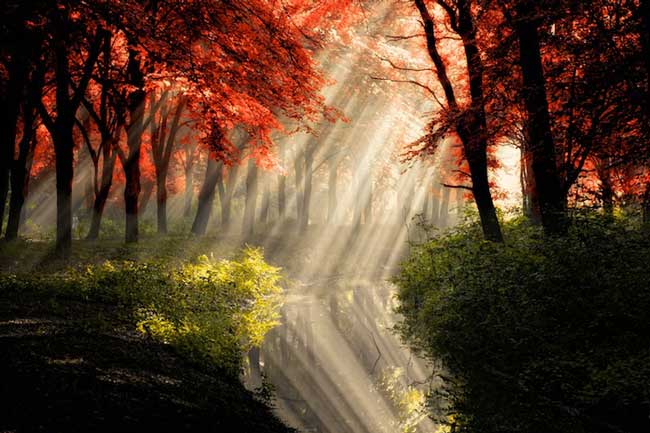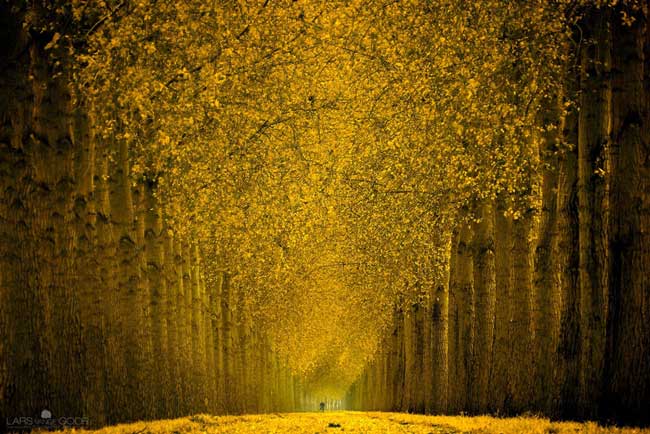 ---
Robin Halioua. Here's another personal favorite who can work magic out of his camera. We are so used to seeing the beauty of autumn through misty forests and foliage-filled sceneries, but Robin Halioua brings a different perspective on this season by taking us to the Swiss Alps. You'll immediately realize that autumn is as beautiful from the inside of the forests as it is from the outside. His style of photography is also distinct, sticking to rich, vibrant colors and shadows that highlight the planes and peaks of the mountains.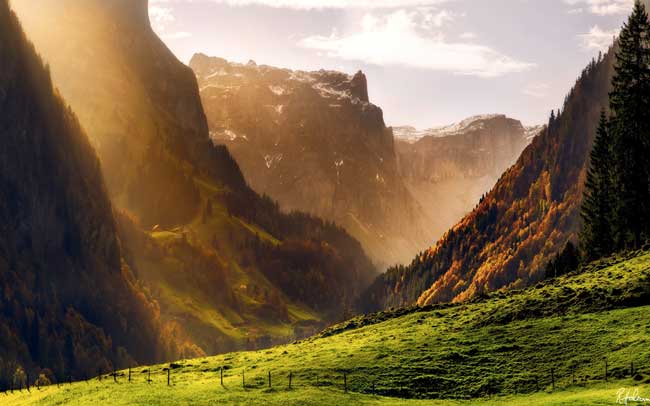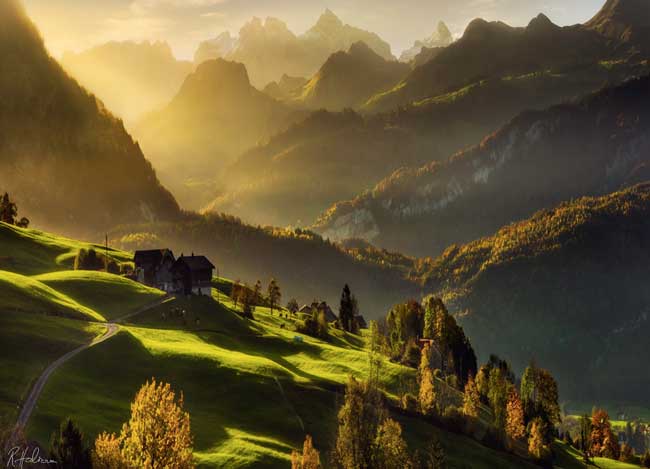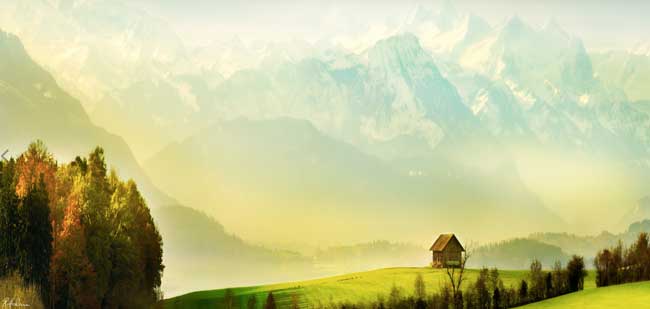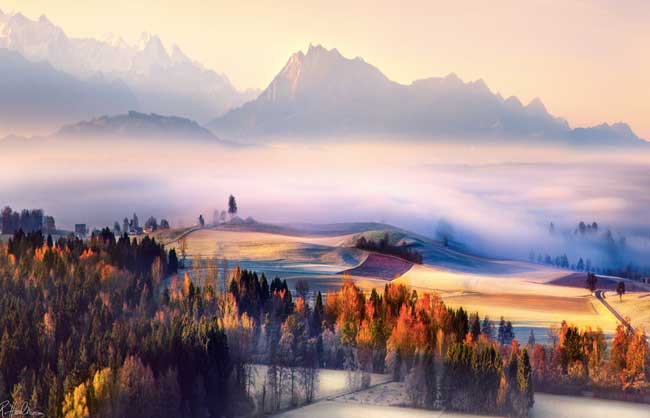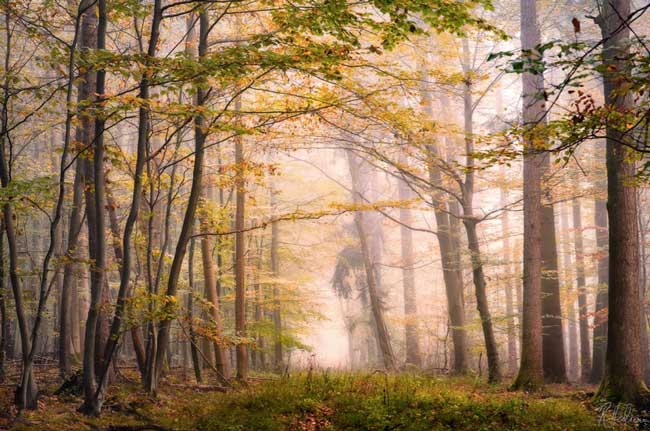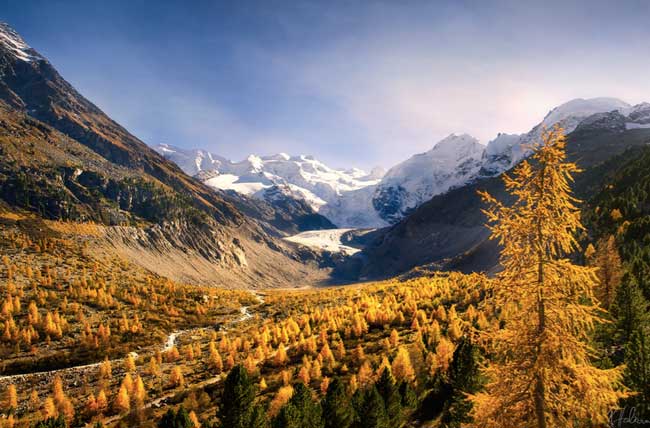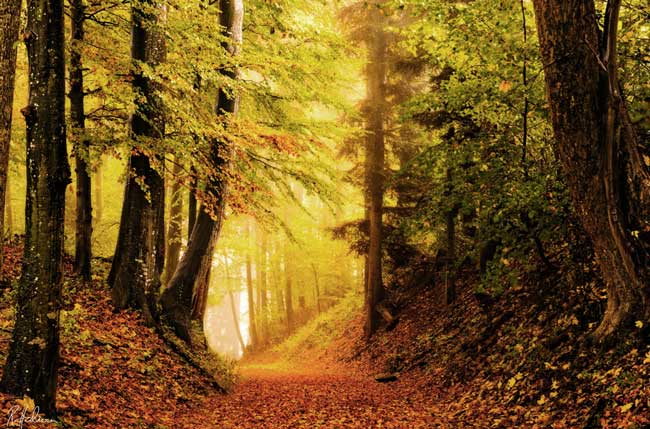 ---
Ann Nevreva. Nevreva is continuing to make a name as a portrait photographer, proving her skills one beautiful portrait after another. We caught some of her portraits that have perfectly incorporated the autumn season as a backdrop and posted them below. Gorgeous faces and fall certainly work together, as proved by this photographer.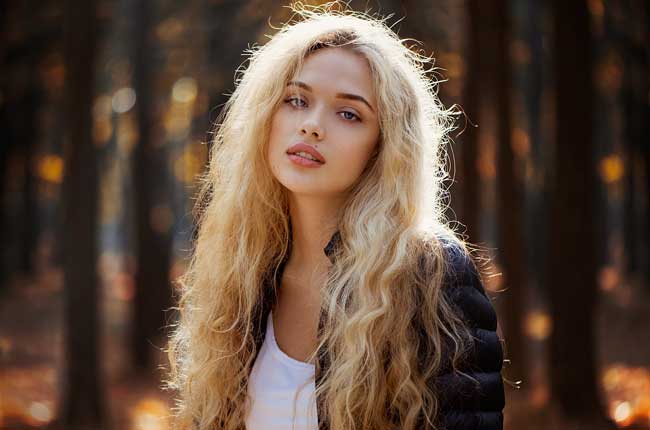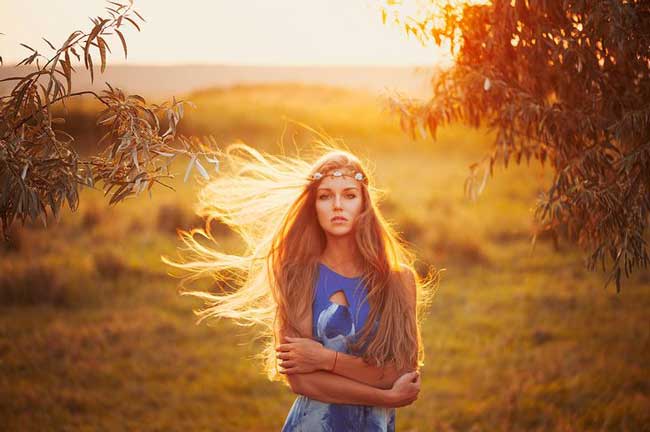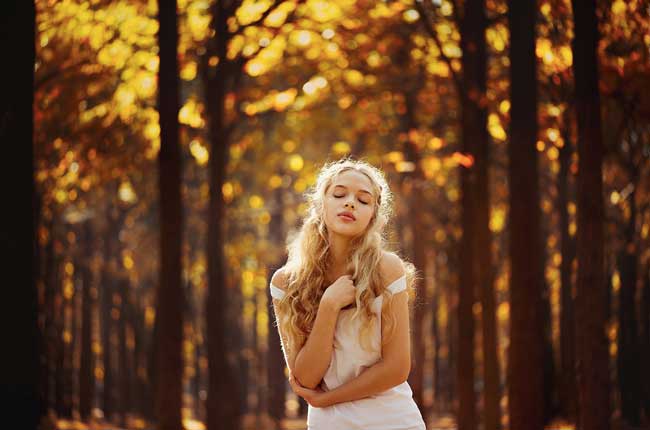 ---
Alex Cruceru. From landscapes and forests, we now take a closer look of what autumn feels like. Alex Cruceru displayed the poignant side of fall by taking snapshots of foliages and trees and capturing them in lovely, nude hues. This particular photographic series is called "It Is Now" and you can view the rest of the images on his Behance page.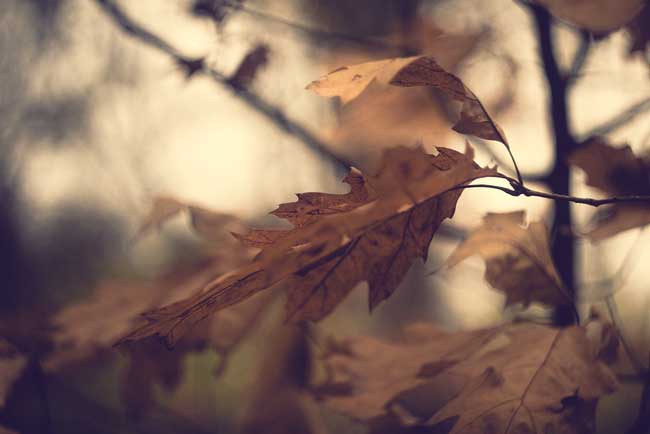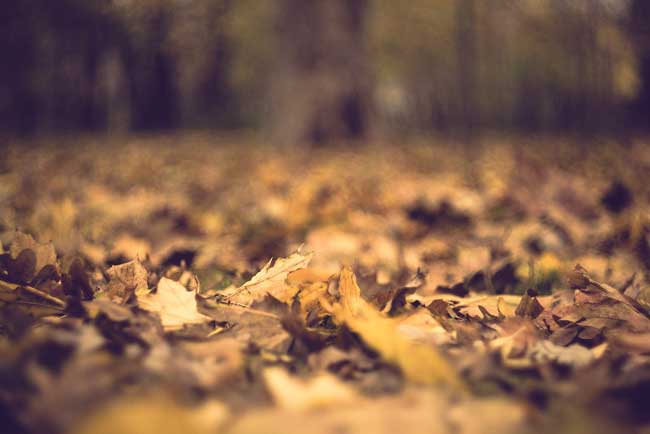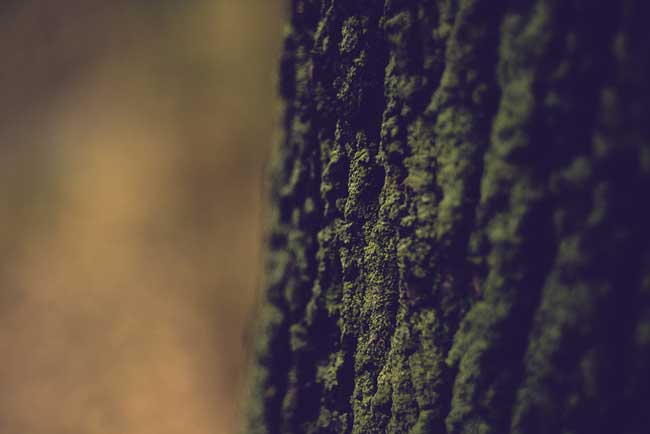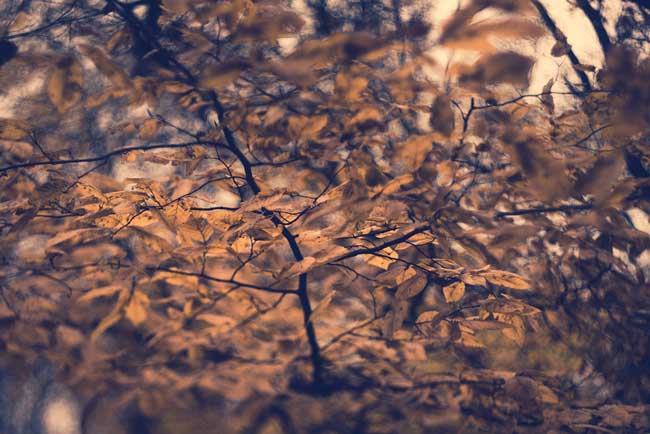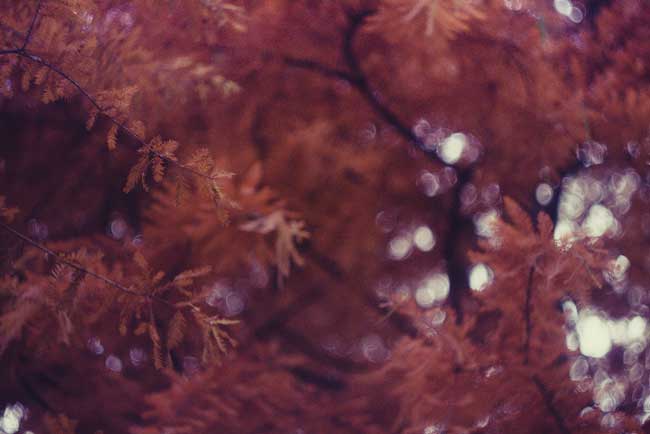 ---
Nina Lindfors. Finland-based photographer Nina Lindfors created a photography series entitled "Autumn in Elfvik", a visual storytelling of some sort showing the beauty of autumn while exploring Elfvik. Her style of photography is muted, and the autumn hues create a subtle contrast with the gloomy sky and dried twigs. Browse through the resst of the series on Behance.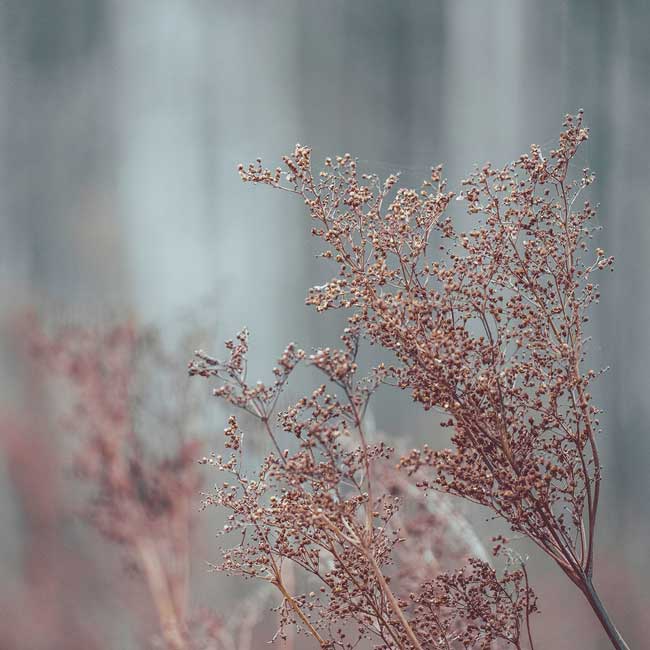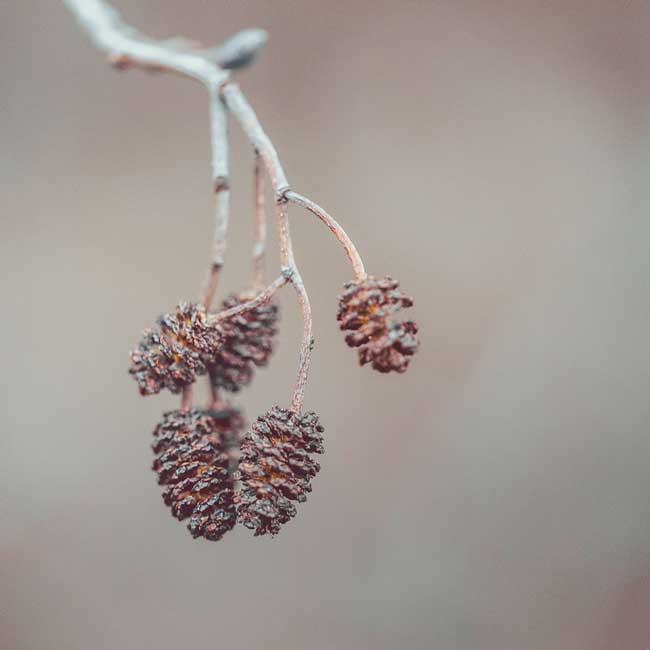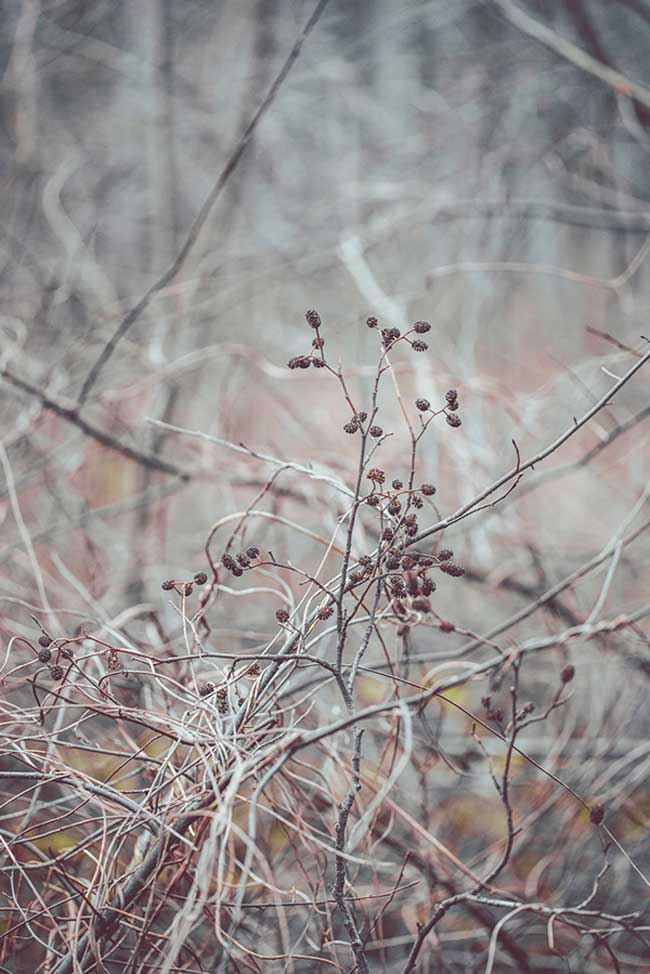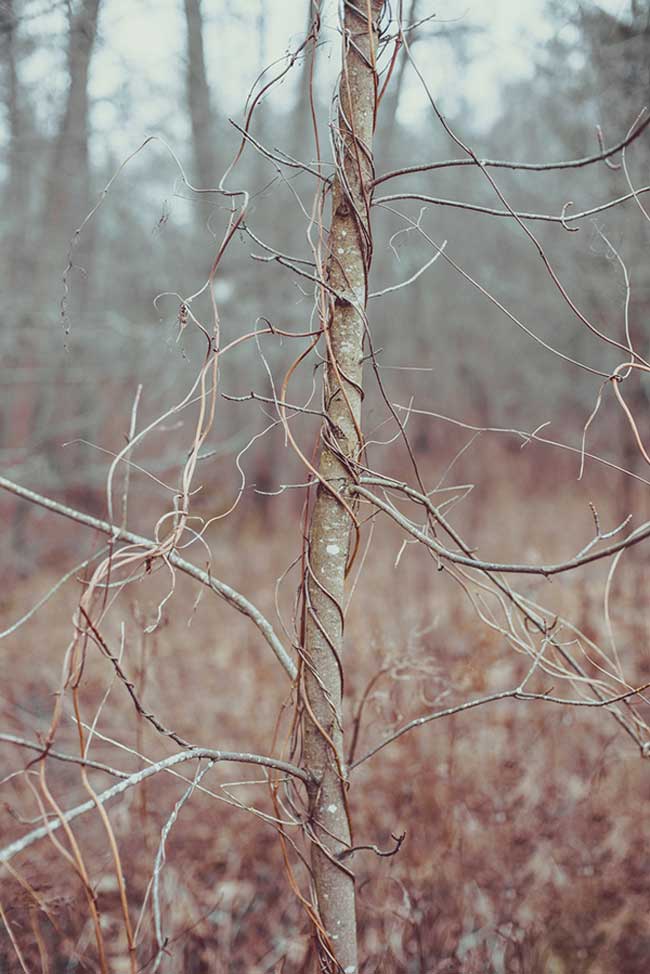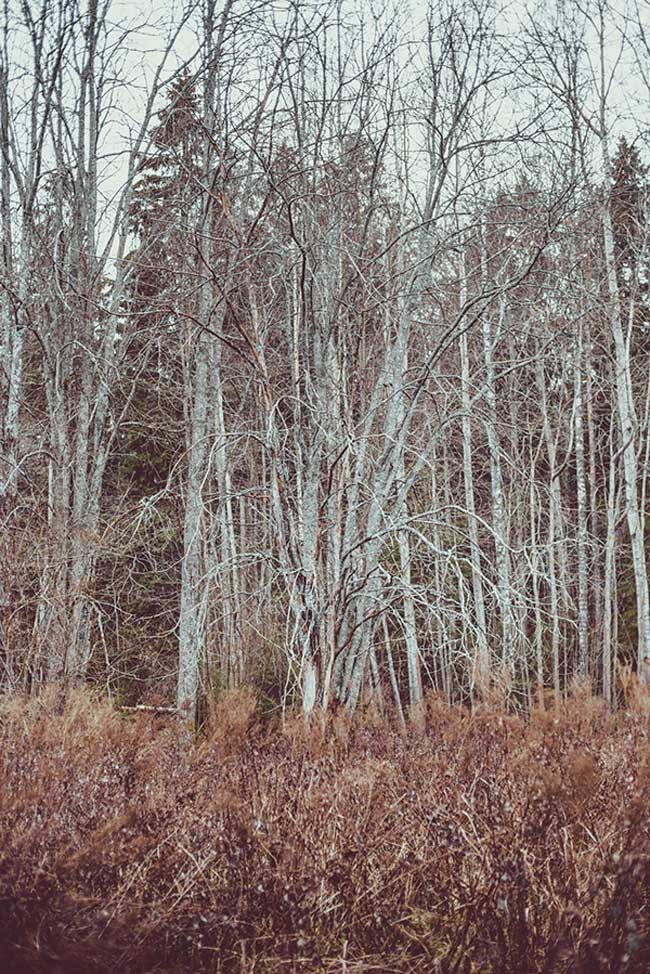 ---
Kilian Schoenberger. Schoenberger is a geographer cum photographer from Germany, focusing on the areas of travel, landscapes, and architecture. What's so amazing about him is that despite being clinically color blind, his works tell otherwise. Being color blind hinders him from distinguishing the greens from the browns, but according to him he just shifts his focus on the patterns of the trees and shoot from there. The result is an impressive color pallette and vibrant landscapes that make each image look something straight out of a movie set.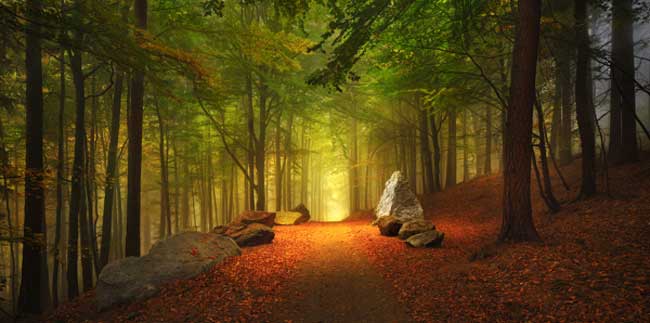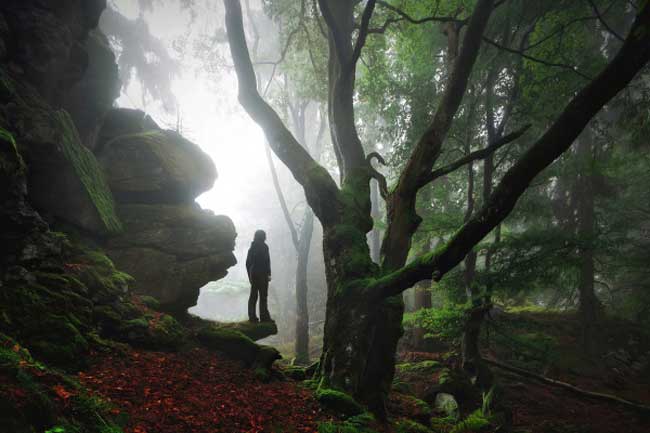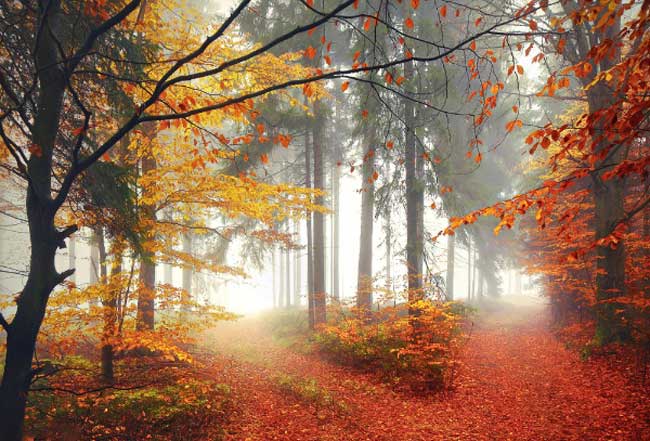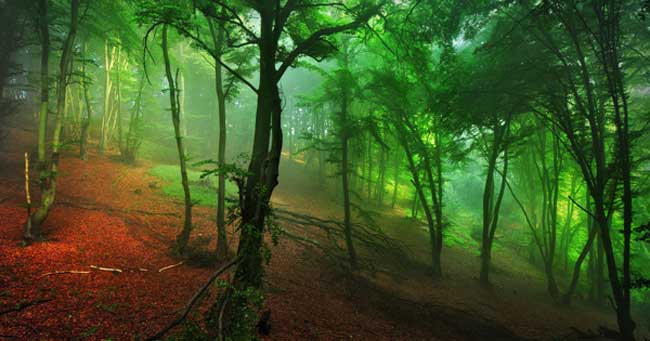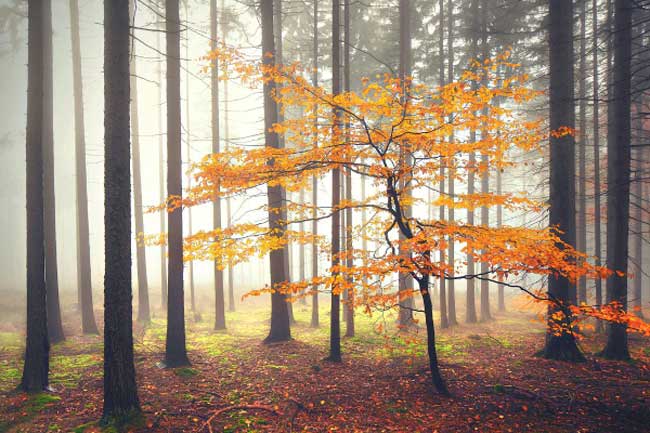 ---
Yang Song. Yang Song shoots these wonderful landscapes in full format, traveling to different states such as California and Michigan and sites such as Porcupine Mountain and Grand Canyon. The great thing about his photos is that he was able to create a consistent style, perfectly capturing the beauty of autumn both from afar and up close.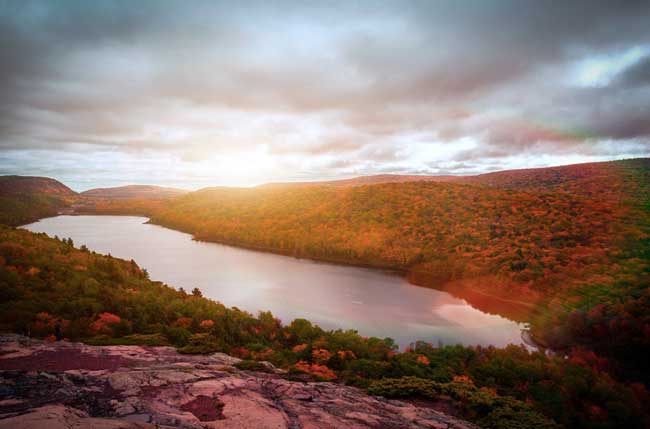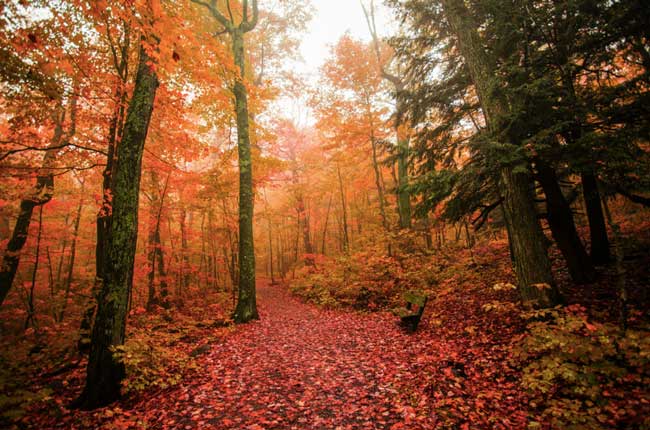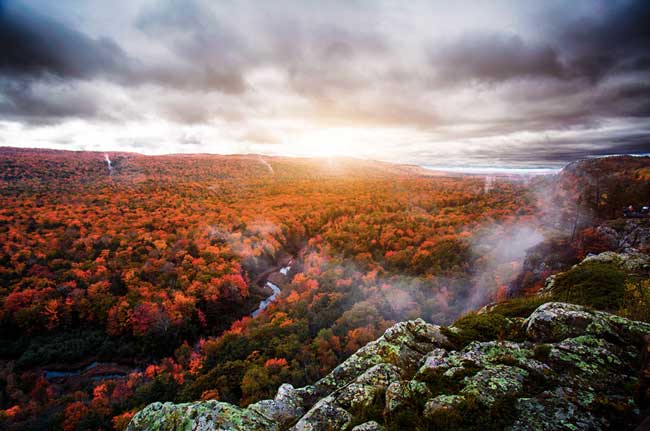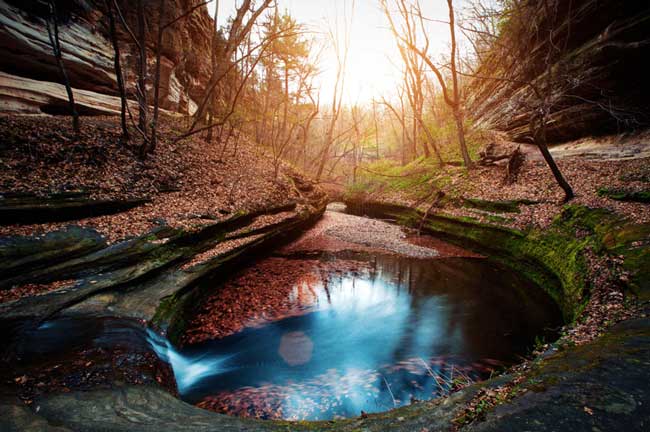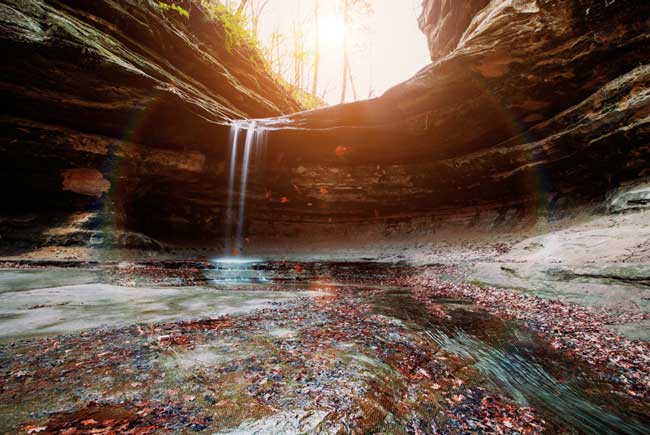 ---
Robert Broeke. Broeke took photos of this bike path somewhere in Nijmegen, a city situated in the Netherlands. These photos are his take on this small patch of land during autumn, and even though they were taken from one place he was able to show that bike path's exquisiteness by taking shots from different angles.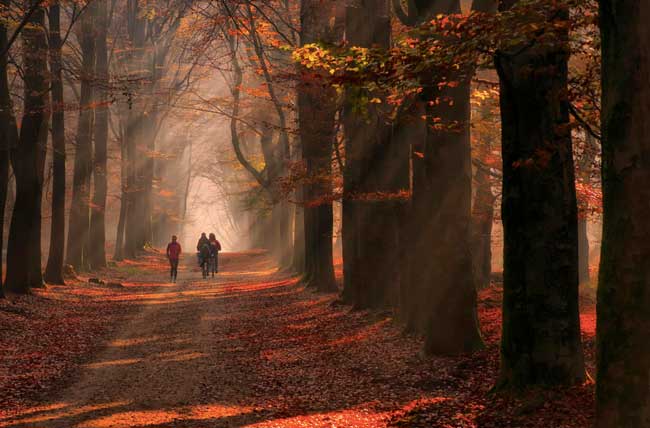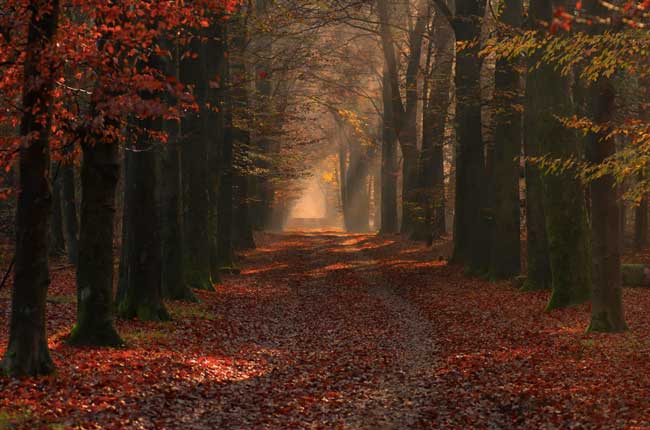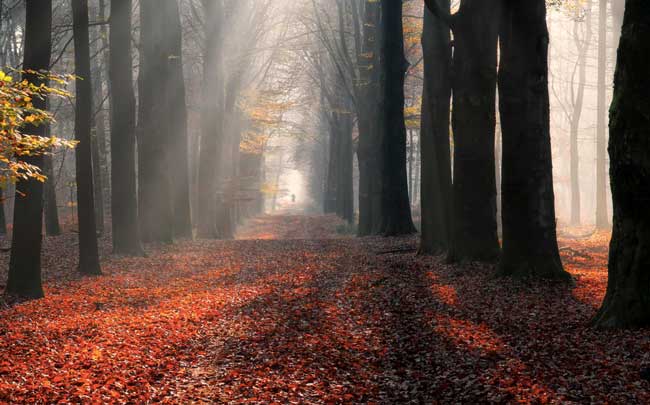 ---
Matthias Heiderich. Foggy, gloomy skies and subdued colors are what make up Matthias Heiderich's photos. In his photography set called "This Dark Season", he took photos that create a unique atmosphere, showing the melancholic and wistful side of autumn. All of his shots were taken from Berlin and Potsdam in Germany during autumn to winter.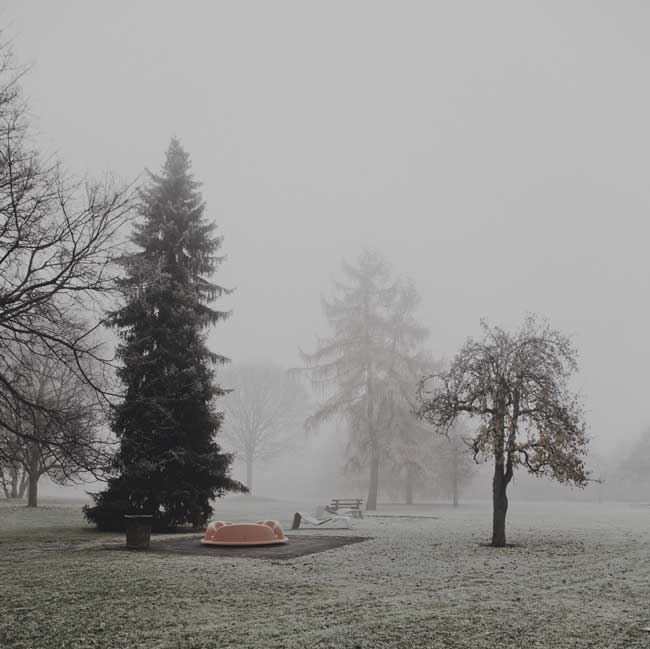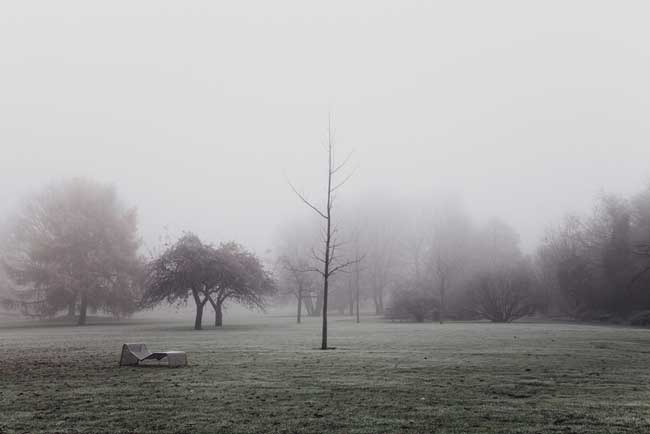 ---
With sheer talent, a keen eye for detail and a knack for capturing the comeliness of autumn in a frame, you can also come up with your own set of fall photos. With a creative mind, find something extraordinary out of the mundane. Two things are for sure though: these artists are truly inspiring and fall foliage season is the best.
Related Posts
The Pantone Project
Photo Printing Deals
User Comments
Submit Your Comment