30 Beautiful Travel Postcards To Inspire You
Posted by Olivia dela Rosa on November 13, 2014
---
Our travel style and habits have truly changed today. We now look to our smartphones and cameras to take photographs as travel souvenirs. Real-time posting of travel photos or experiences has never been this convenient, and it inspires us to share more.
But before Instagramming everything from departure to arrival and all the way back, travelers have resorted to this thing called postcard. What's beautiful about postcards is that travelers can take the time to pause, sit down and relish the highlights of their trips. And it doesn't hurt that the postcards themselves are designed beautifully, giving justice to whatever place you find yourself in.
Now that the use of postcards is becoming rare, card designs are usually outdated. But lucky for us, we have found awesome artists and designers who have reinvented these postcards by giving them a modern and cleaner look. Say goodbye to retro and vintage souvenirs and give way to these 30 beautiful postcard designs, hopefully inspiring you to get one on your next trip.
---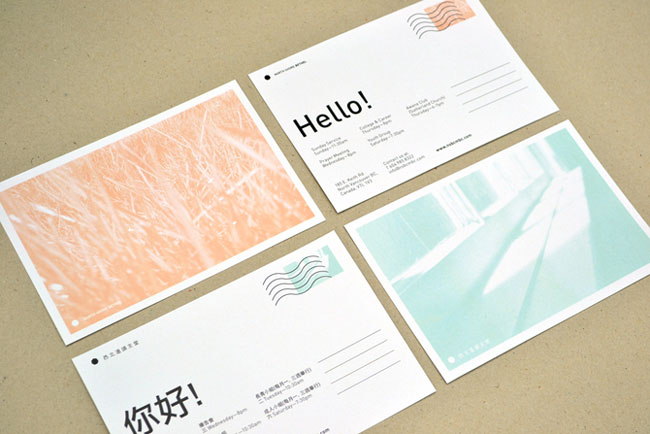 Summer inspired. North Shore Bethel postcards
---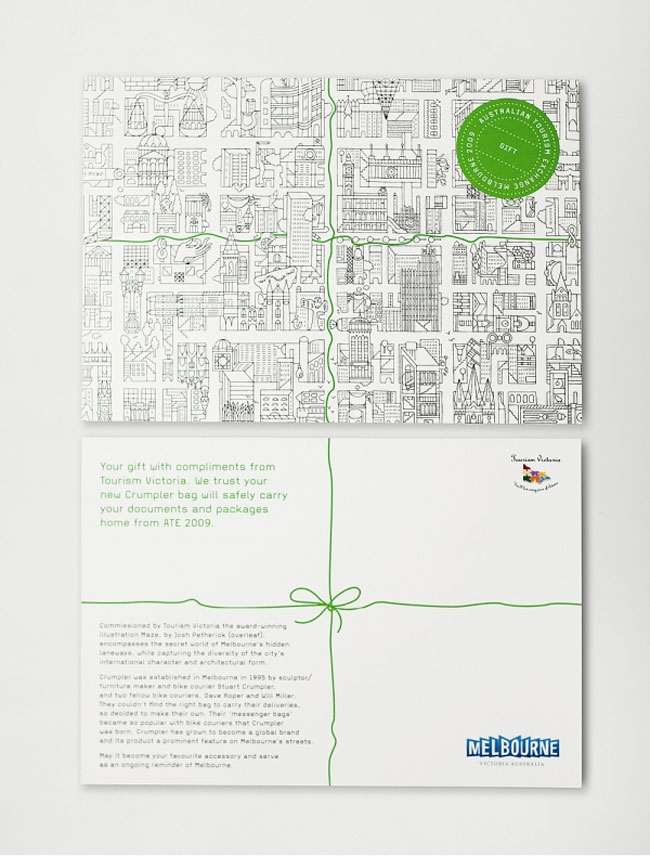 Headed to Oz. Australian Tourism Exchange postcard designed by A Friend of Mine
---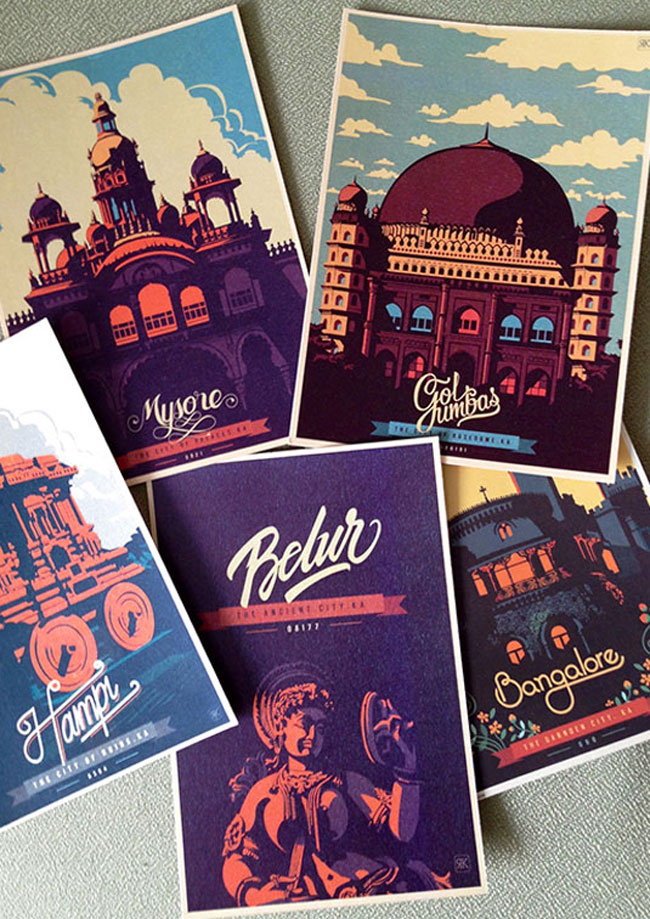 Darjeeling (Un)Limited. Travel postcards by Ranganath Krishnamani
---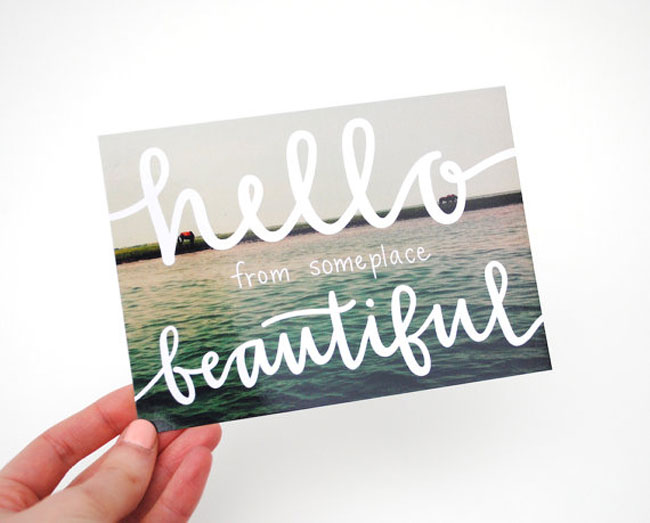 Hello, beautiful. Handlettered postcards by Emdash Paper Co.
---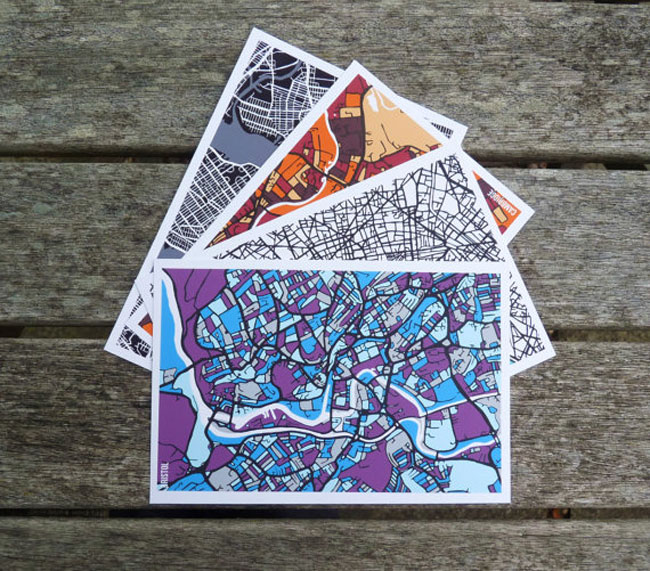 Never off the grid. 4-city map postcards by Firewatergallery
---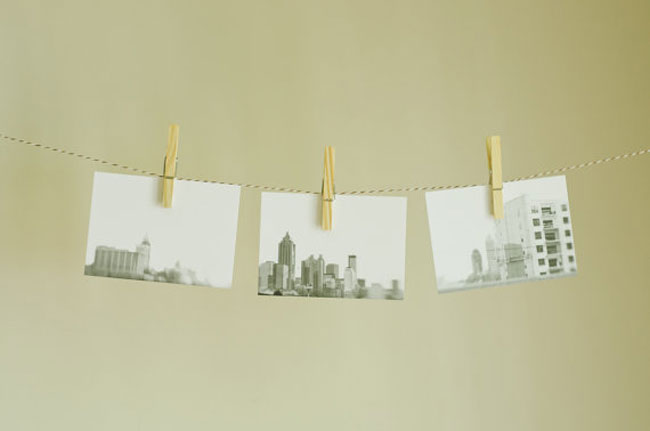 Atlanta, Gorgeous. Paper Goods Cards by LetsAllMakeBelieve
---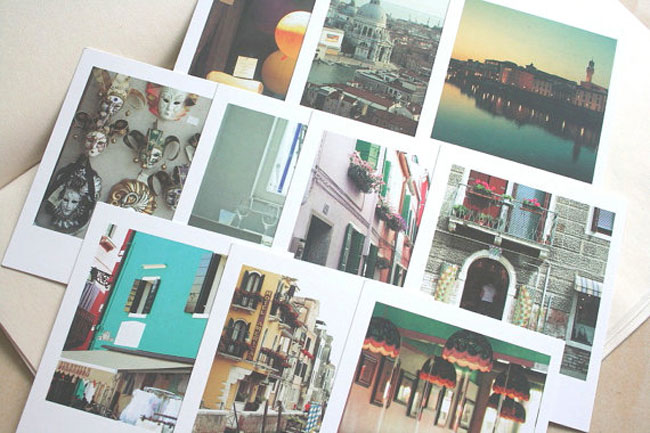 Polaroid postcards. Travel Postcard Set of Italy by RhinoandRoo
---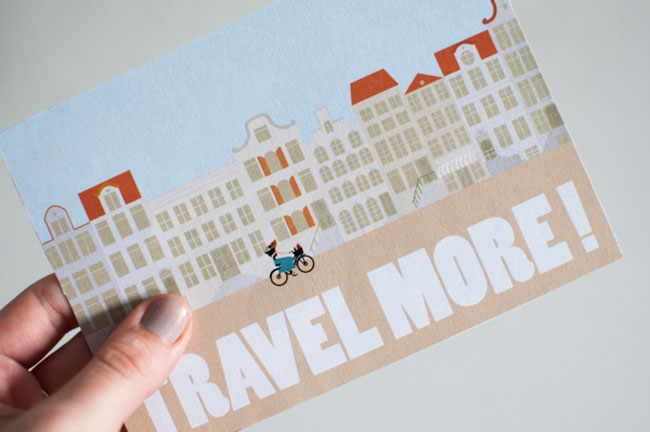 Travel More! Postcard by Gabriela Prattingerova
---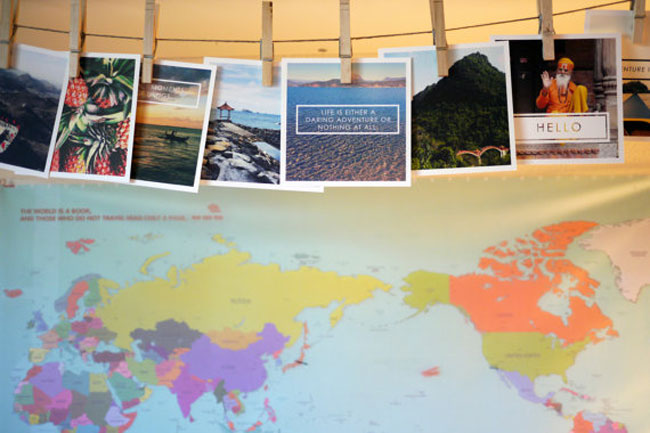 Pick your adventure. Build Your Own Travel postscards by JoyFilledWander
---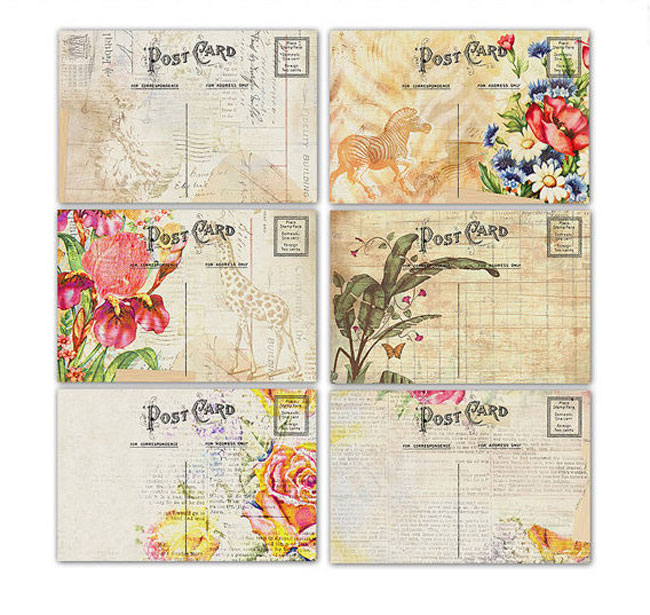 Makes you want to visit a real safari. Safari Floral postcards by KBandFriends
---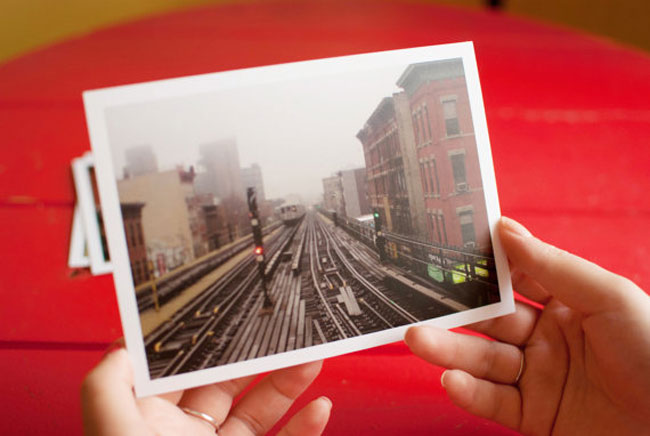 New York like you've never seen before. Another New York Artist postcard by Staronov
---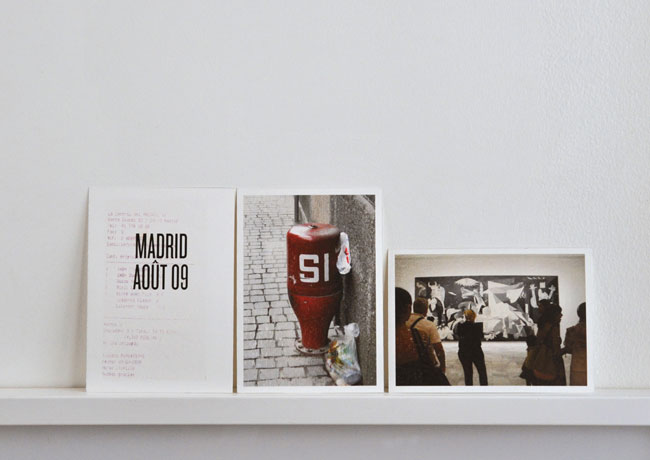 Tres chic. Souvenirs de Voyages by Alice Joulot
---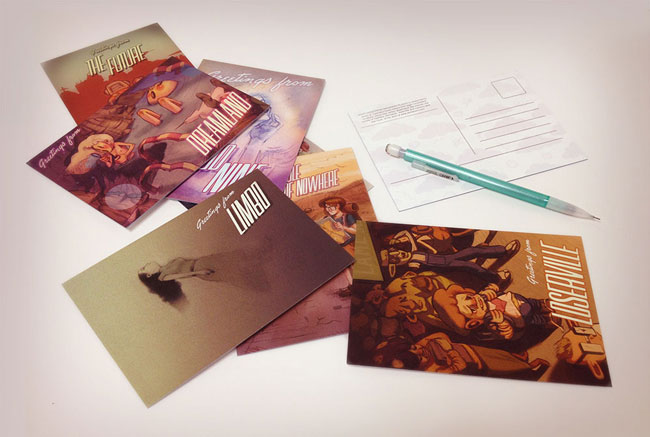 To a place you've literally never been before. Postcards from Imaginary Places by Jackie Ferrentino
---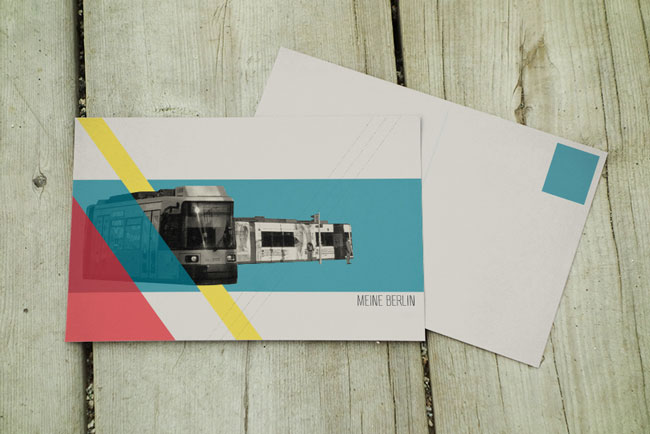 Berlin, mein schatz. Berlin postcard design project by Louise Leake
---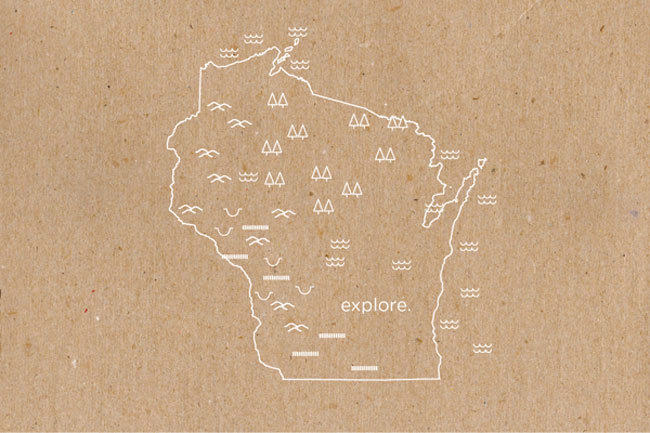 A postcard for every state! Backroads Postcards by Mariah Marx
---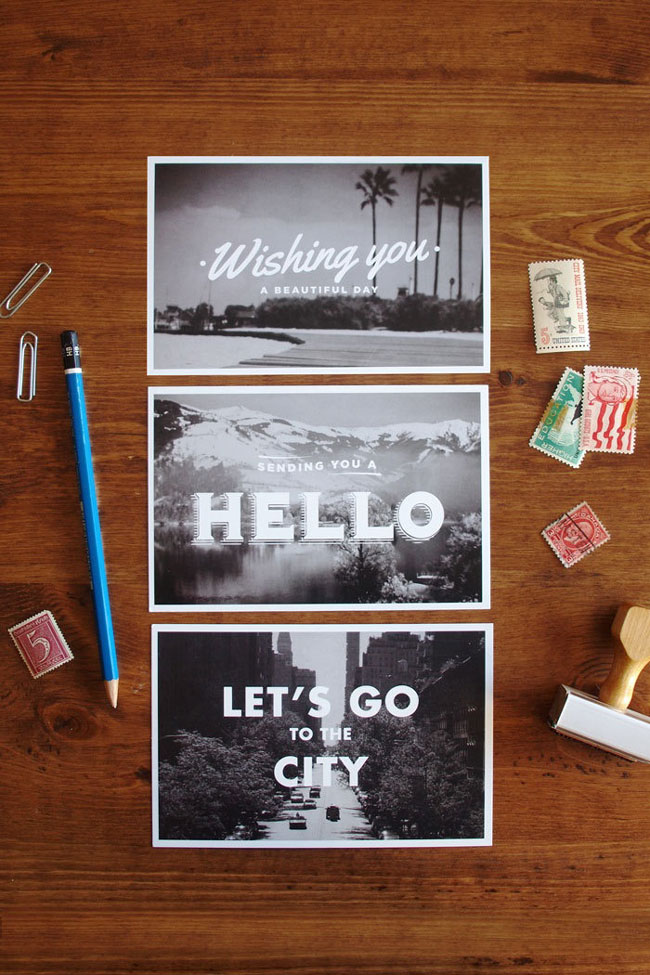 Monochromatic dreams. Travel Postcards by APairofPears
---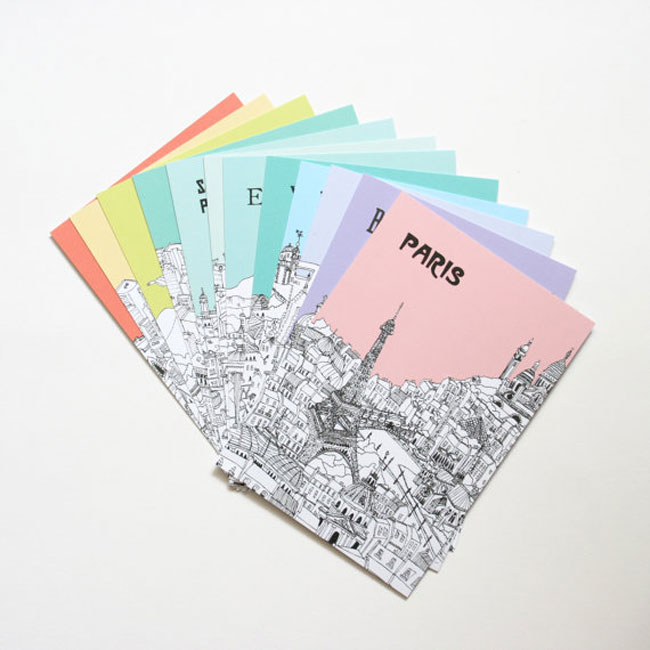 Beautiful sketches for all your favorite cities. Illustration Postcards by Tessa Galloway
---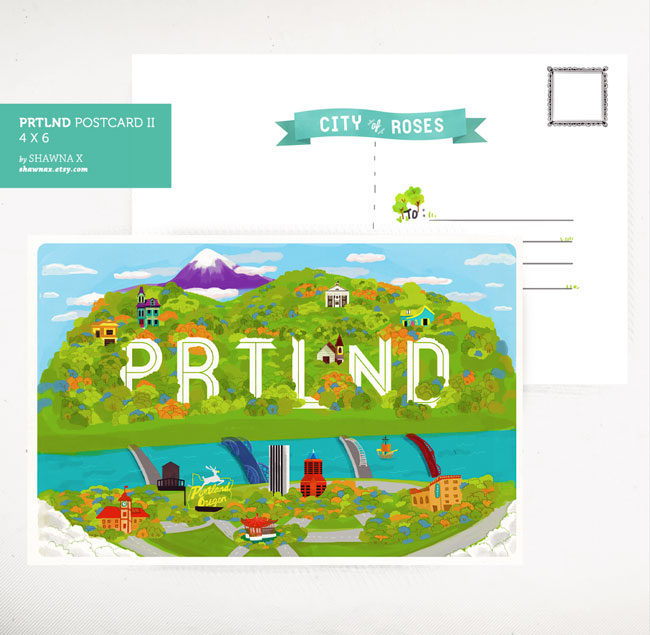 This goes to all the Portland hipsters out there. PRTLND postcard by shawna-x
---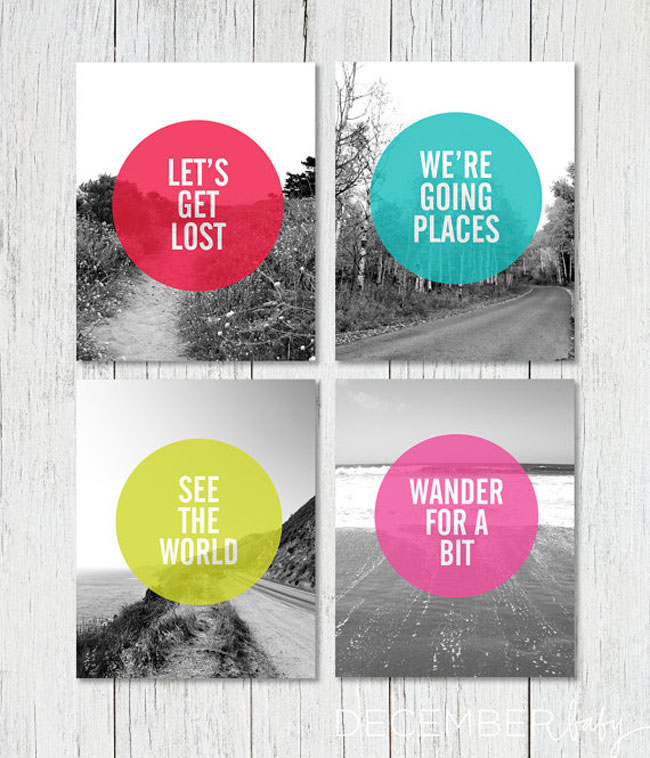 Roadtrip-ready. See The World postcard series by Decemberbaby
---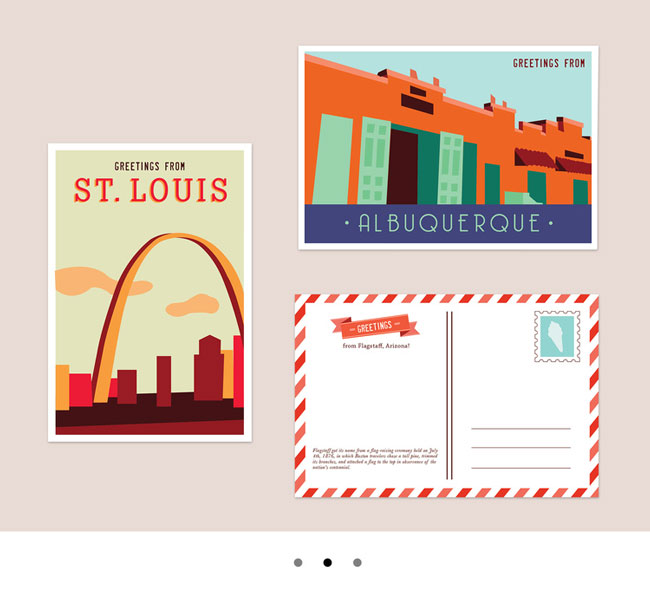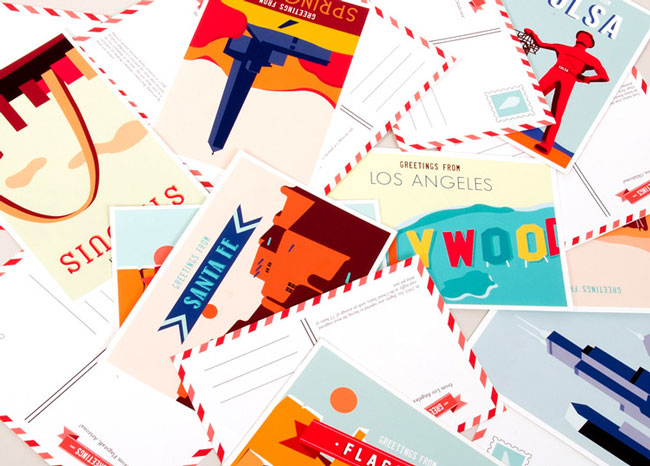 The kind of route you'd want to take. Route Sixty-Licks by Sara Surrette
---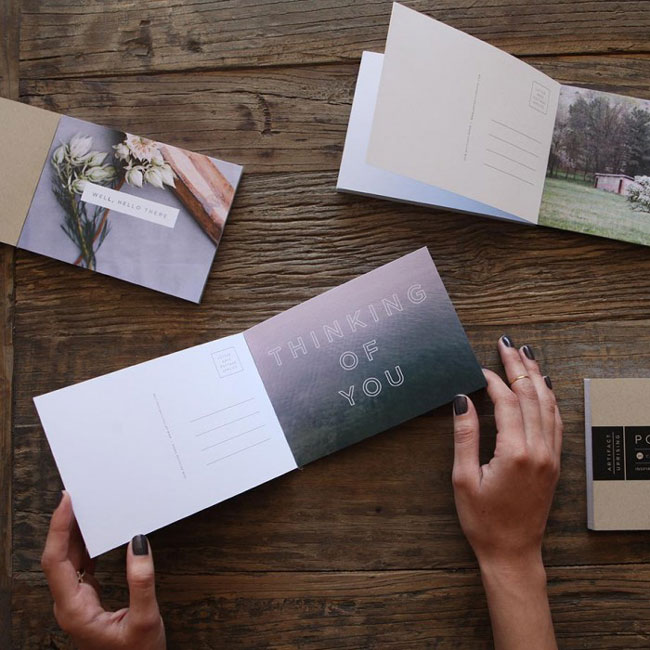 A postcard for each experience. Postcard Pack by Artifact Uprising
---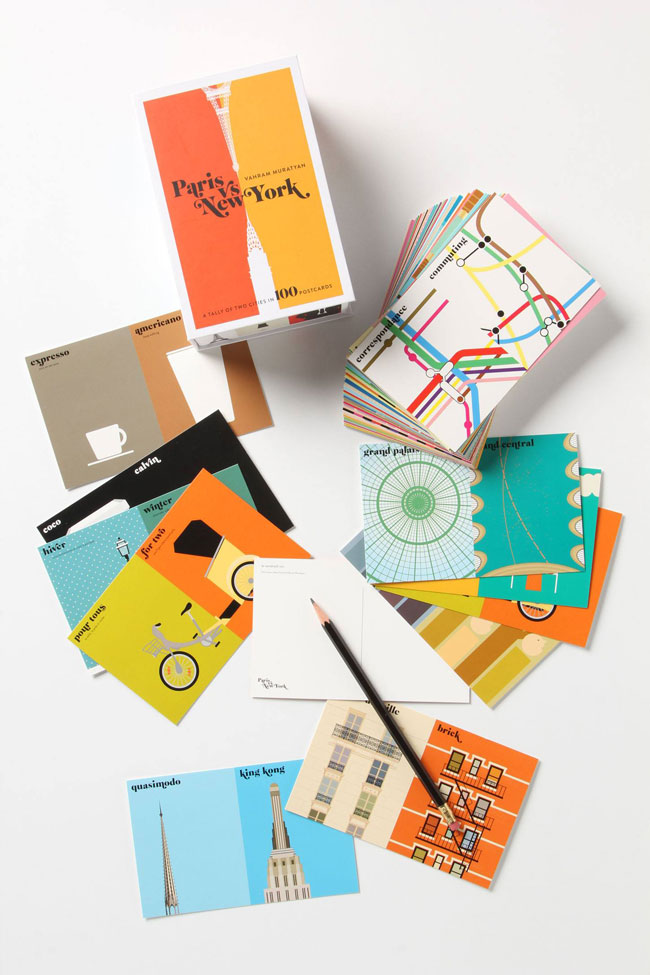 Can't we take both? Paris vs. New York postcards from Anthropologie
---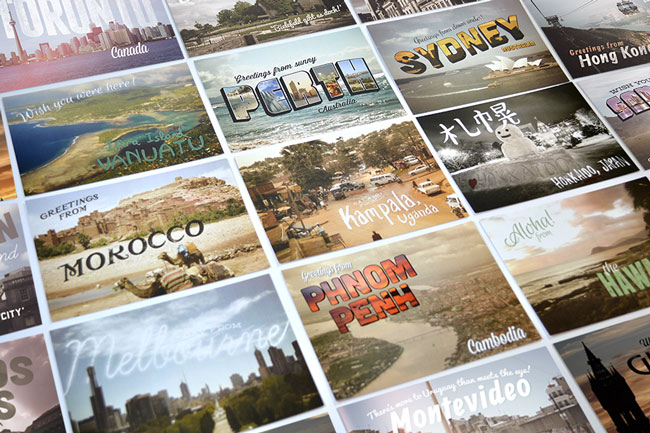 Small World Project by Dan Burgess
---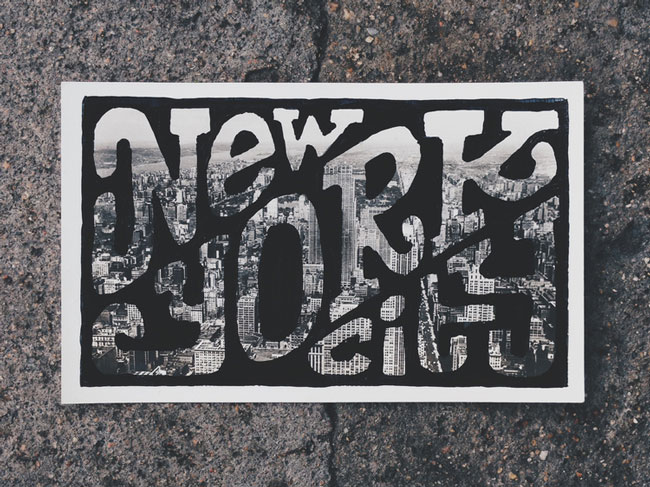 Upcycle those old postcards and turn them into works of art (like this). Second Chance Postcards by Loren Klein
---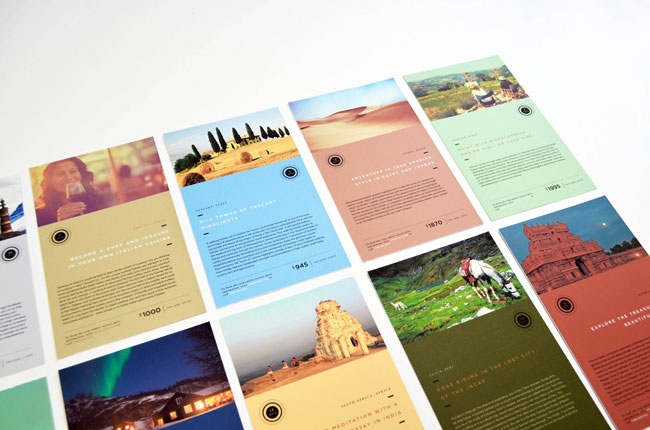 Travel postcard and brochure in one. Astray Travel Co. by Rebecca Alise Williams
---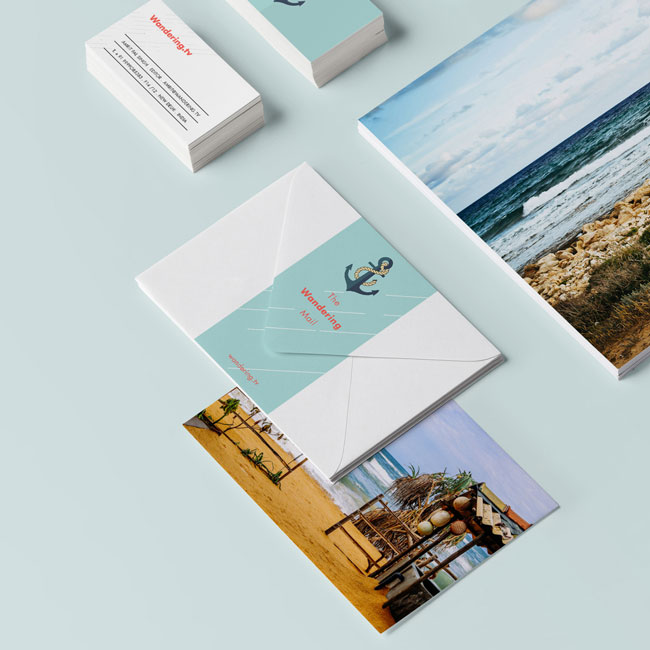 Great postcards for a great blog. Wandering Tv by Amrit Pal Singh
---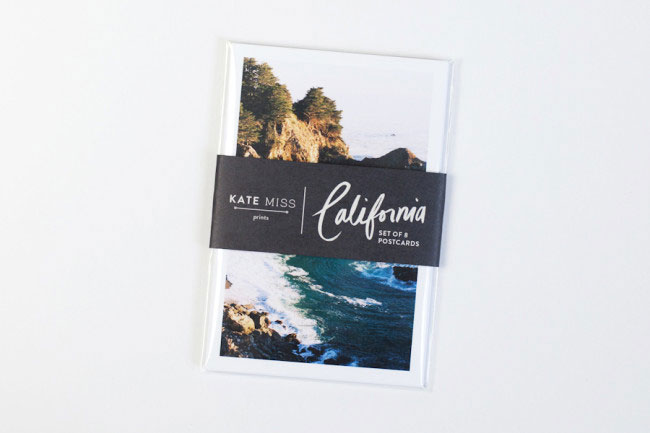 California postcard set by Kate Miss
---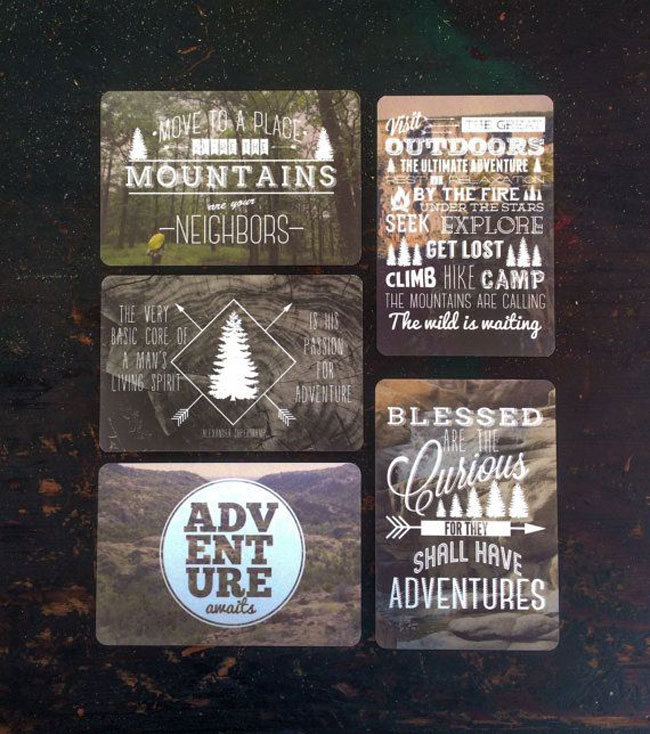 Awesome play on typography and photography. The Great Outdoors travel postcard by Anthony Fontaine
---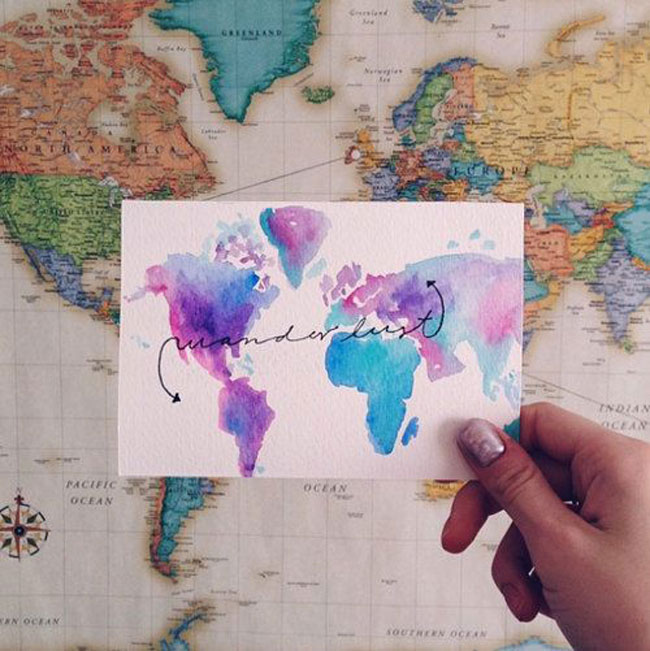 Customized watercolor souvenirs, yes? Watercolor Postcard by WanderlustColors
---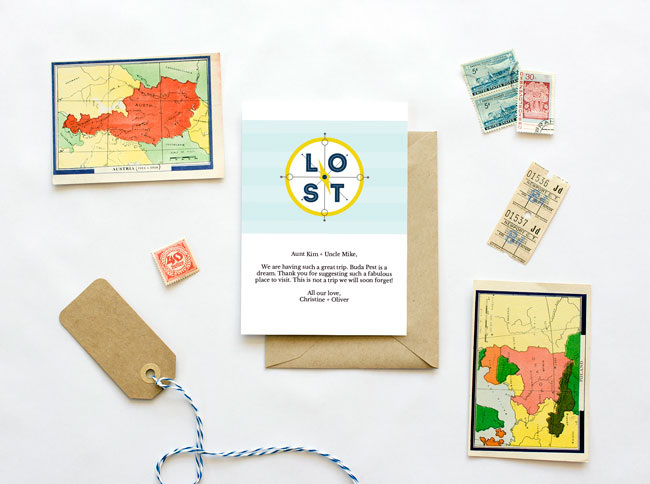 The type of card we want to receive in our mail. Travel Mail by Red Stamp
---
With all the inspiring places and views that we get to see around the world, one can't help but be inspired. And with all these creative postcard designs coming up, it would not be surprising at all if people find themselves sharing postcards again.
Here's a project you can try: Turn your Instagram photos into personalized postcards! No worries - Vistaprint, Overnight Prints, and PrintPlace are offering big discounts for printing those postcards for you. Avail of these offers while they last!
Related Posts
User Comments
Submit Your Comment